We thought that the Call of Duty Black Ops team has learned its lesson since the last time we've seen items up for sale in their game. However, Black Ops 4 microtransactions never seize to amaze us. As it seems, there's a smiley face that you can buy and equip as a reticle on rifles in the game. What's more cringe-worthy than putting a smiley face on your target? Most likely, nothing.
The smiley reticle is a legendary item in the Black Ops 4 microtransactions, available to buy through the Black Market. It costs less than $2 and will put a smiley face in the place of your target. We can't help but wonder though… Isn't it too cringe? The smiley face is weird by itself, let alone as a target on a rifle. It's true though, it's a great way to troll your way into games.
Take a look at the Smiley Reticle in-game. Credits to Eurogamer for the awesome screenshot: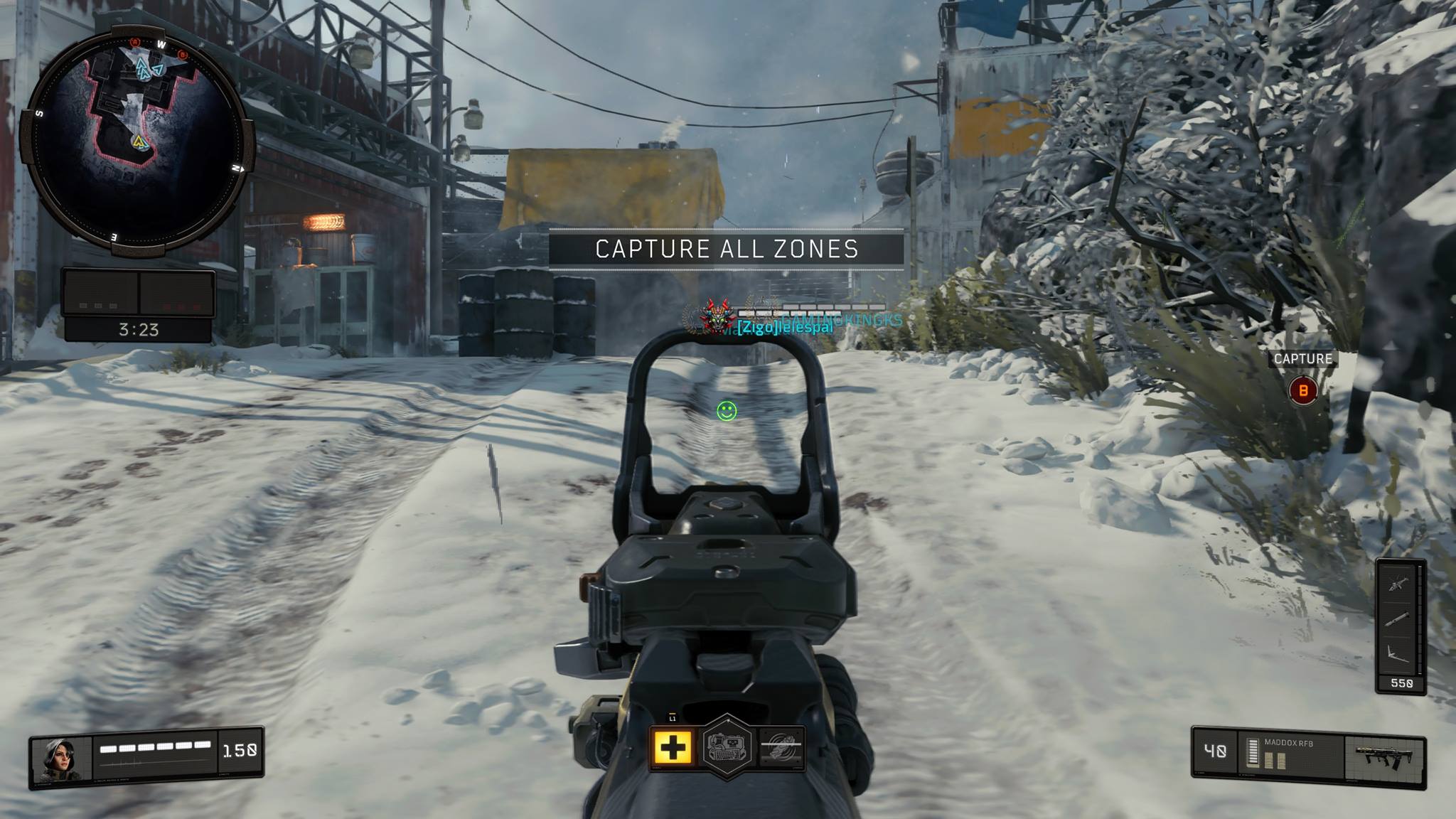 Can we justify such microtransactions in a full price video game like Call of Duty: Black Ops 4? Even minor $1 items like this one, seem a bit absurd, given the nature and price tag of it. Let's see how the future of paid items in the game holds up nonetheless.
Don't forget that there's a new limited time event in Call of Duty: Black Ops 4 Blackout right now. Another one is in the works, including sniper and melee weapons to release shortly after the current one.
It's been a while since we've seen a new specialist or a new map releasing in Black Ops 4. Treyarch has spoiled us with quick updates and frequent free content so we're getting impatient right here. Let's hope that we'll have something significant to look forward to in the weeks to come.
Stay tuned to VGR for more Call of Duty news and guides.