Due to begin on the 14th of September, the Apex Legends Evolution Collection Event will be the next major in-game event for Respawn's long-ongoing battle royale title. The event focuses heavily on Rampart, with a new Town Takeover and Heirloom, alongside the usual range of new event cosmetics and challenges.
The Apex Legends Evolution Collection Event
"After a few rough starts to her previous shops," explains Respawn; "Rampart is pulling out the big guns with the mod shop of her dreams. Finally, she'll be able to show the Outlands – and Big Sister – what she's always been capable of creating."
The new Town Takeover coming in the Apex Legends Evolution Collection Event is called "Big Maude". Taking the form of a huge, multi-tracked tank which squats near Lava City on the World's Edge map, Big Maude overlooks a new paintball course which forms half of the point of interest. Inside the tank itself, players can spend materials to buy Rampart's "Custom Modded Paintball Weapons" from special vending machines. While they can be costly, the Paintball Weapons are available at different tiers and come fully-upgraded. As such, Big Maude could be especially useful for players in the mid-to-late game whose weapons are lagging behind.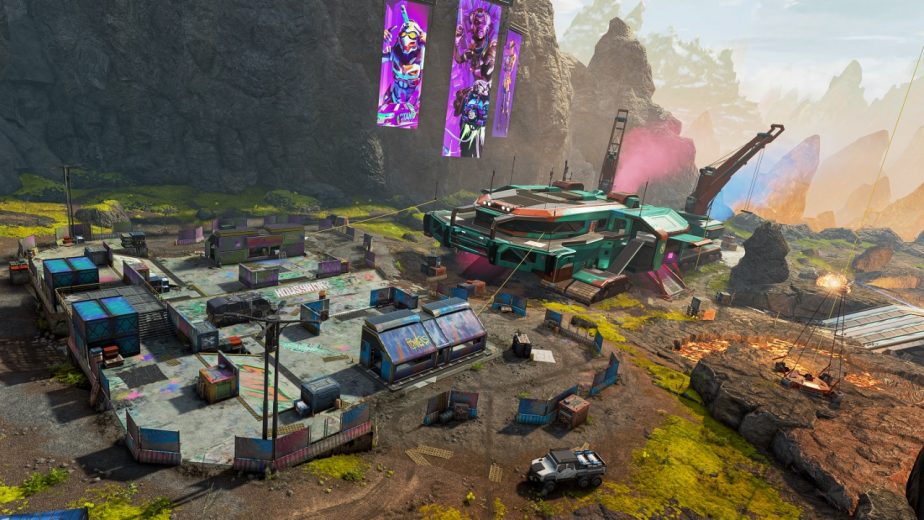 Rampart's Takeover is also extending over to Arenas. During the event, players will be able to buy modded weapons at discount prices between rounds. Finally, Rampart is also getting a new Heirloom, called the Problem Solver. Players who want to unlock this wrench will need to collect all the event cosmetics, as per usual.
During the event, players will be able to earn or buy event packs which contain limited-time cosmetics. Additional items will also be available through the event prize track, which offers bonus rewards for completing in-game challenges. This track works in much the same way as it has in many past events.