There are so much excitement and content revolving around Apex Legends currently for players to enjoy. The latest hot Battle Royale game to join the likes of Fortnite and Blackout, it has already amassed a huge following. As such, it's no surprise that many players are wondering about an Apex Legends Tier List. What are the best and worst characters in the game?
In this guide for Apex Legends, we are going to answer just that. We've put a good bit of time into this new Battle Royale and nabbed a Champion Squad in the process. Our time with the game thus far has shaped what we think is the current Apex Legends Tier List. Without further ado, let's jump right in and take a look.
Apex Legends Tier List: Best and Worst Characters in Apex Legends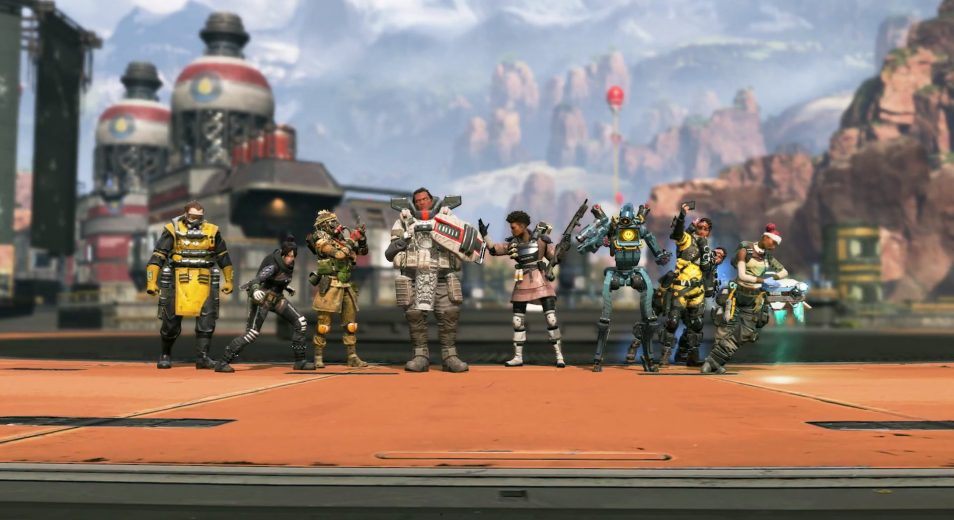 If you didn't know already, Apex is a lot like Overwatch in that it's a shooter that focuses on heroes, or Legends, in this case. Each of the eight available legends currently has their own unique abilities. They aren't just palette swaps of the same person so it affects the overall feel of the game.
Because of this, it's no surprise that many players want to know right off the bat who's the best character to play as right now. Thankfully, not too many of them are actually useless with their abilities. As such, you really can't go wrong with whoever looks the coolest to you. But, if you're still looking for an Apex Legends Tier List, here ya go from worst to best.
Caustic: Don't waste your money on this guy. The damage from his abilities currently need a boost
Gibraltar: He's got some good abilities but the limitedness of his abilities weighs him down significantly. Still a good Legend with the right teammates
Pathfinder: This adorable robot is great for newcomers mostly as his ziplines are useful for getting out of dangerous situations
Bangalore: The speed of this character allows it to be an awesome scout. Also, that ultimate is great for surprising and distracting enemies. Solid Legend
Bloodhound: This guy's hunting abilities are perfect and desired for any aggressive squad who's looking to be the Champion and kill leader
Wraith: Our personal favorite character and an all-around great scout for teams and good for players who like to play by themselves. Her teleportation-centric techniques help you get out of tough situations
Mirage: One of the two locked fighters and the only one worth getting currently. His cloak and decoy abilities will surprise a lot of players right now, allowing for some easy kills
Lifeline: What can we say about Lifeline? Her abilities are quite literally the lifeline you need in tough situations. The only downside is her abilities are almost solely focused on players who stick with their team