It has now been one week since the launch of Battlefield 5 (not including the various early access options which were available to consumers). As a result, we have the first indication of the game's launch week sales. As usual, the figures come from the UK, where week-by-week retail sales are tracked relatively closely. Although Battlefield 5 sold well, it appears to have been outperformed by other recent titles. Notably, its sales are also down from Battlefield 1. However, critics should hold off calling it a commercial failure just yet.
Battlefield 5 Sales: The Complete Picture
Overall, Battlefield 5 sold less than half the retail copies in its launch week that Battlefield 1 did in its own launch week. However, there are two factors worth bearing in mind. The first is that these figures are for retail sales only; they do not include digital sales. Year after year, more and more gamers are shifting to digital marketplaces for their game purchases. As a result, just as with Fallout 76, it should be a safe assumption that the game's digital sales were proportionately up compared to Battlefield 1. That's unlikely to make up the entire difference, of course, but is worth bearing in mind. The second point is a bit more relevant, however.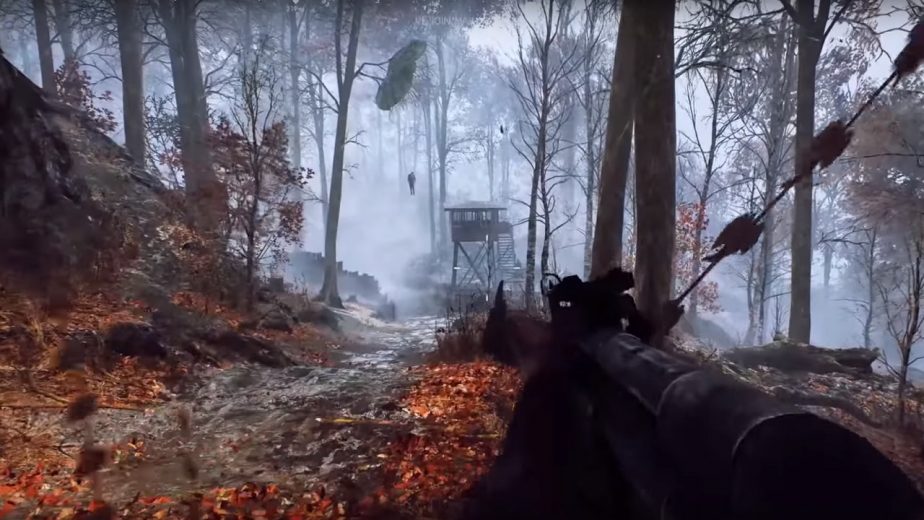 Despite delaying its launch by one month, DICE still launched Battlefield 5 into a very crowded week for game launches. The game launched alongside Fallout 76, Hitman 2, the Spyro Reignited Trilogy, and Pokemon: Let's Go Pikachu, among others. Plus, of course, the it comes barely one month after Call of Duty: Black Ops 4 and Red Dead Redemption 2; both of which are still performing very strongly. Most gamers only have limited funds and limited time available to devote to the hobby, and in months like these, many will have chosen one or two new releases only. Worth noting too is that Black Friday will have had a huge anomalous impact on game sales.
Battlefield 5 Launch vs. Tides of War Post-Launch
In its launch week, Battlefield 5 did manage to reach #4 in the retail chart. This put it ahead of Spider-Man, Fallout 76, and others. However, FIFA 19 claimed the #1 spot, while #2 and 3 were taken by Call of Duty: Black Ops 4 and Red Dead Redemption 2, respectively. While the game may be doing more poorly than hoped by DICE for now, it's worth keeping in mind that the studio appears to be adopting a game-as-a-service model for Battlefield 5 with its free post-launch content and Tides of War schedule. If this model is successful, it should be less reliant on initial launch sales and more on consistent long-term revenue through sales and micro-transactions. For now, fans will have to wait and see how the game performs in the coming months.