QuakeCon 2018 is on the verge of starting, and to mark the occasion, Bethesda is giving gamers a chance to try out The Elder Scrolls Online free. This new Free Play Event is scheduled to go on for six days. In addition, the company is offering in-game store discounts and exclusive rewards during GamesCom.
The Elder Scrolls Online Free Play Event
The Free Play event for Elder Scrolls Online will begin at 10:00 AM EDT on the 9th of August. From then until 10:00 AM EDT on the 15th of August, gamers can play the Elder Scrolls MMO for free on all platforms. (Xbox One, PlayStation 4, and PC.) Admittedly, the event doesn't give players access to the entire game, but it does include the entire base game and Vvardenfell regions; plenty of content for the duration of the event. PlayStation users also won't need a subscription to PlayStation Plus to take part in the event. Players who already own the Elder Scrolls Online will also get access to Vvardenfell if they don't already own that DLC.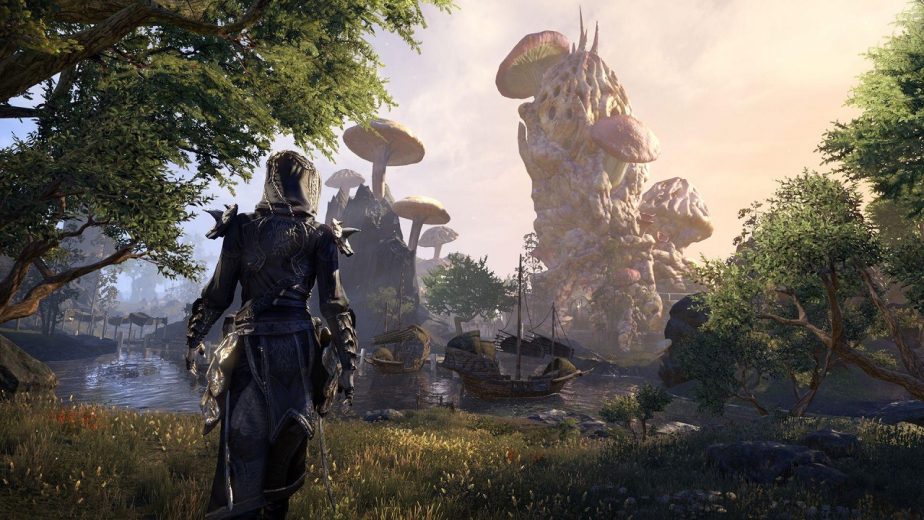 From today until the end of QuakeCon 2018 (Monday the 13th of August), Bethesda is also holding a sale. The Summerset DLC, The Elder Scrolls Online Collection, and The Elder Scrolls Online Standard Edition are all discounted, as well as some Crown Packs. This sale spans the ESO Store, Steam Store, PlayStation Store, and Xbox Store.
Elder Scrolls Online players who tune in to Bethesda's keynote address at QuakeCon can also earn some unique rewards. The address is scheduled for 12:00 PM EDT on Friday the 10th of August. It will be broadcast live on Twitch, Mixer, and YouTube. Viewers watching on Twitch can claim a special Twitch Drop. This contains 5 Ouroboros Crown Crates and the exclusive Flame Atronach Wolf pet. Once claimed, these rewards will be delivered to your ESO account by Friday the 17th of August. Players on console can also claim these rewards; simply kill any one enemy monster within one hour of the end of the keynote address. In this case, rewards will be delivered by the 28th of August.