The upcoming Elder Scrolls Online Murkmire DLC will be the first time since the game's release four years ago that new content will be added set in the region of Black Marsh. Although the expansion won't be quite the size of Summerset, it will be a substantial region DLC, and Bethesda has now offered fans another look at what they can expect to find.
What Players Can Expect in the Murkmire DLC
Bethesda recently published a detailed preview of what will be found in the Murkmire DLC. The first thing the preview does is to draw a clear distinction between Murkmire and Shadowfen; the area of Black Marsh which already features in The Elder Scrolls: Online. Unlike Shadowfen, Murkmire is on the southern coast of Black Marsh, making it geographically and culturally different to what players have already seen of the Argonian homeland; "In this new zone," reads the preview; "you can explore this aspect of the region's history and see for yourself the fate of those who have successfully made their way into the deep swamp."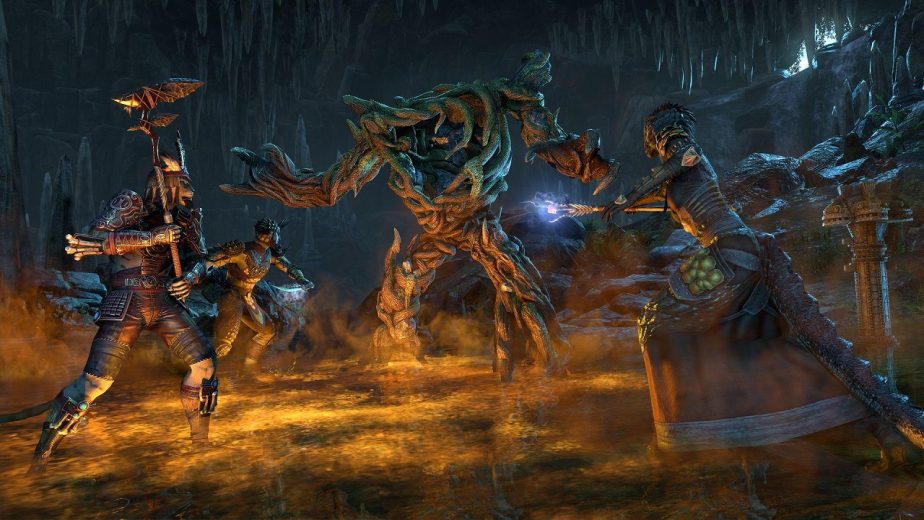 Murkmire will feature a variety of different Argonian tribes. In fleshing out Murkmire into a fully-fledged region, these tribes will all be distinct and different; "the team found an opportunity to truly explore the diverse aspects of Argonian culture and showcase its colorful, often contradictory natures. Much like the swamp itself". That theme was expounded upon by Ed Stark, the game's Zone Lead; "Up to this point in ESO we've really only been able to present the Argonians as on the periphery of their civilisation or within somebody else's. But in Murkmire, you finally get to see what they're like at home."
All New Monsters and Rewards
In addition to the Argonians, Murkmire contains plenty of new creatures. These range from deadly swamp monsters to carnivorous plants. The team apparently chose to focus on diversity when it came to this area, with colour often pairing with danger. While some enemies may be familiar to Elder Scrolls Online players, many will be completely new, such as voriplasms; "Some of the most seemingly unnatural creatures we have in Murkmire are the voriplasms," says Stark; "but when you think about the swamp and how it absorbs its invaders, you can see how the voriplasms might actually be an expression of that."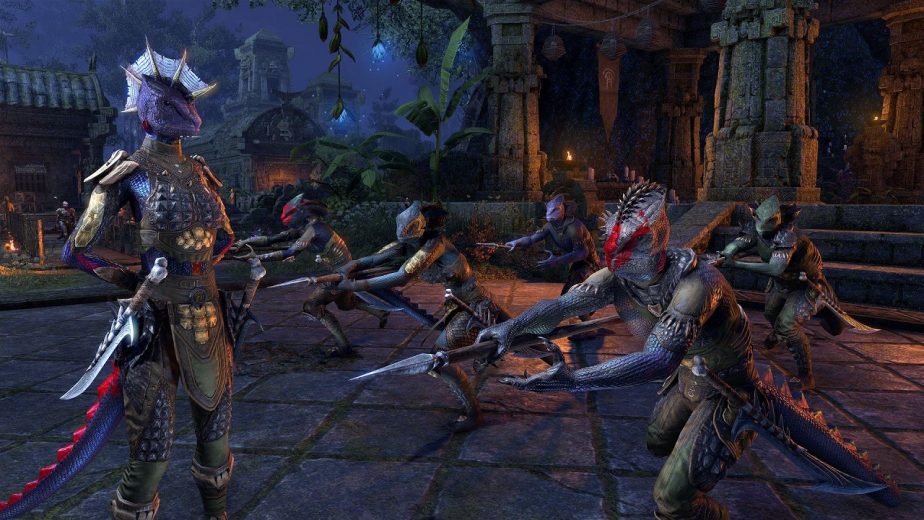 Included in Murkmire are two new world bosses, two delves, and a whole assortment of quests. The expansion's overarching theme is the history and culture of the Argonians. Indeed, many of the new gear sets tie in to this. There are three entirely new gear sets which can be found as rewards, and another three available at crafting stations. Of course, there will also be plenty of new collectables as well.