Mortal Kombat 11 is the next big upcoming entry in NetherRealm Studios' ongoing Mortal Kombat series, and its release date is fast approaching; the game is due to release on PC, Xbox One, and PS4 on the 23rd of April. A Switch version of the game was delayed back in January, and will launch on the 10th of May. Of course, it's currently available to pre-order on retailer sites like Eneba. In recent weeks, NetherRealm has begun revealing content for the game, ranging from new characters to fatalities to story details. However, despite all the newly-revealed info, the game's director, Ed Boon, said today that there is; "Big MK11 news coming soon!"
Dammit. I can't wait! Don't you hate when a company teases something that's coming soon!

PS – Big #MK11 news coming soon! https://t.co/U8DpmV7jEm

— Ed Boon (@noobde) March 14, 2019
What is the "Big" Mortal Kombat 11 News Coming Soon?
Boon's hint of upcoming news could be a follow-up to a statement he made back in January. In a YouTube interview, while discussing the new photogrammetry technique used for the game's graphics, the director stated that; "we have a huge, huge surprise coming up for a face you're going to see in Mortal Kombat". Given that the surprise he was referring to then doesn't appear to have been revealed, it seems likely that his latest comments are about the same thing. So, the question remains, what exactly is Boon hinting at?
The director's original statement was made while talking about photogrammetry; "Our faces, our actors," he said; "we find, you know, real people to scan their entire face. It's not a 3D model, you know sculpting a nose, sculpting a face, stuff like that, it's actually real people". Just prior to Boon's interview, a longstanding rumour was confirmed that Ronda Rousey would be playing Sonya Blade in the upcoming game. While that particular reveal came too early to be what Boon was referring to, it may well be that NetherRealm has at least one more famous individual cast in the upcoming Mortal Kombat 11 game.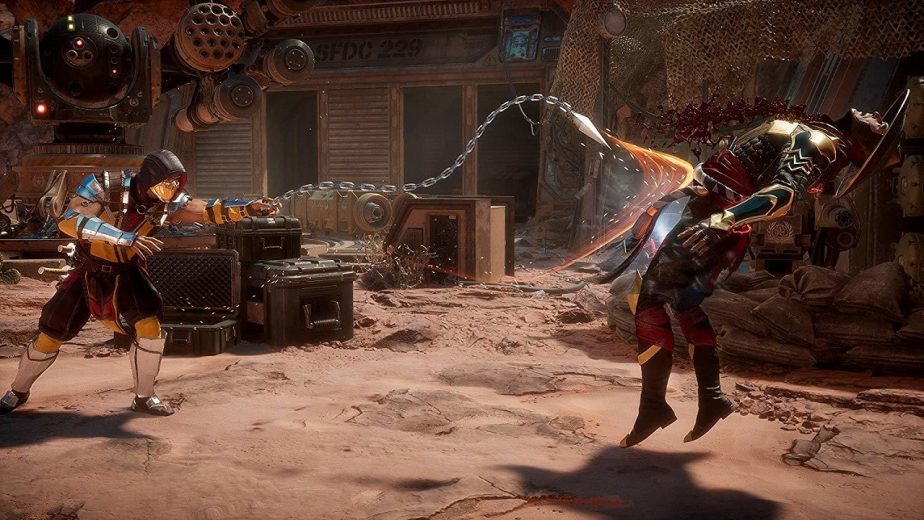 At present, NetherRealm Studios has confirmed 16 different characters for Mortal Kombat 11. This list includes plenty of series staples, like Johnny Cage, Kano, and Scorpion. Only one is a completely new character; Geras, a fighter with abilities related to controlling time. However, all of the confirmed characters have been shown in trailers or gameplay. As such, fans would have noticed if they were being portrayed by a famous individual. Of course, the current 16 is not a complete list. Indeed, there are some notable exceptions.
Which Main Characters Have Yet to be Confirmed for Mortal Kombat 11?
One character who is currently missing from Mortal Kombat 11's roster is Reptile, who has featured in almost every game since the original Mortal Kombat. However, he seems an unlikely pick for a famous guest star to portray, for obvious reasons. A more likely possibility could be Jax, who has been playable in every game since his first appearance in Mortal Kombat 2. Jax also fulfils the criteria that his face is visible; after all, it wouldn't be much of a surprise if someone was portraying a character who wears a mask 95% of the time!
As a result, we can most likely rule out characters like Noob Saibot, Smoke, and Cyrax, for example, all of whom typically don't have visible faces. Similarly, while she is a more famous character, Mileena's mask (and the monstrous jaws beneath) would likely rule out a guest appearance. Some other possibilities, besides Jax, might include Shang Tsung, or perhaps Takeda or Kung Jin; both of whom debuted in Mortal Kombat X.
Of course, it's also possible that somebody might be portraying a totally new character, or even a guest character. After all, NetherRealm Studios currently hasn't announced any guest characters. Guest characters are typically DLC, but it's always possible that one could feature at launch, or that NetherRealm might announce the first DLC pack just prior to the game's release as a marketing move. Mortal Kombat X featured Alien, Predator, Jason Voorhees and Leatherface, for example.