Just days after teasing that Season 4 would be coming soon, Treyarch has today released the official gameplay trailer for Call of Duty: Black Ops Cold War Season 4. The explosive trailer showcases some of the new content players can expect in Season 4, including new maps, new weapons, and new Warzone content.
Call of Duty: Black Ops Cold War Season 4
If the gameplay trailer is anything to go by, Call of Duty: Black Ops Cold War Season 4 is going to be one of the most dramatic post-launch entries thus far. The new season is due to launch in-game on the 17th of June, in just one week's time, so players don't have long to wait. Full details will no doubt be coming very soon on what features the new season will include. However, for the time being, fans can glean a lot from the trailer.
Standing front-and-centre in the gameplay trailer is the first Season 4 Operator. Teased in the Season 3 outro cinematic, this character was mentioned as being on a mission in South Africa. He will be the fifth Perseus agent to join the roster of playable characters. The other major feature showcased in the trailer are the new maps coming in Season 4. Players can expect to see Collateral, for example, a new 6v6 and 12v12 map which takes place around a desert crash site. Amsterdam is a new 2v2 Gunfight map set on the city rooftops. Hijacked is a 6v6 map which takes place aboard a large yacht and is also a returning classic from Black Ops II.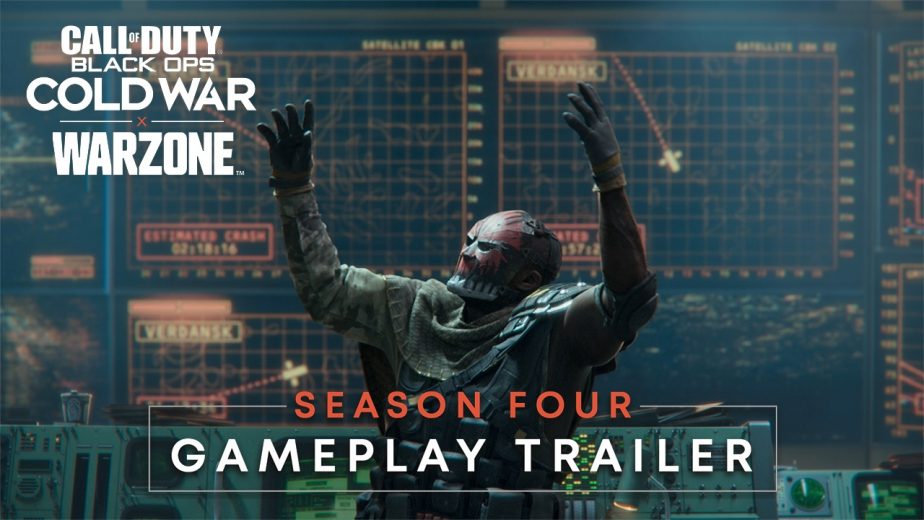 Call of Duty: Warzone will also be getting a major map update to Verdansk, as satellites crash down from orbit. More importantly, it seems that the zombies have gotten loose across the map. The trailer even shows some of the hulking zombie enemies from the actual Zombies mode striding into Verdansk! It remains to be seen just how big an update this will be. However, fans shouldn't have to wait long for answers. With only one week to go before launch, Treyarch should release more details in the coming days.