From Software's grim gothic masterpiece Bloodborne is a must-play PS4 title for any Dark Souls fans out there. However, if you prefer your games to be more board and less video, you're in luck. Board game developer CMON has announced it is creating a physical tabletop rendition of the Bloodborne world.
Bloodborne Tabletop Board Game Adaptation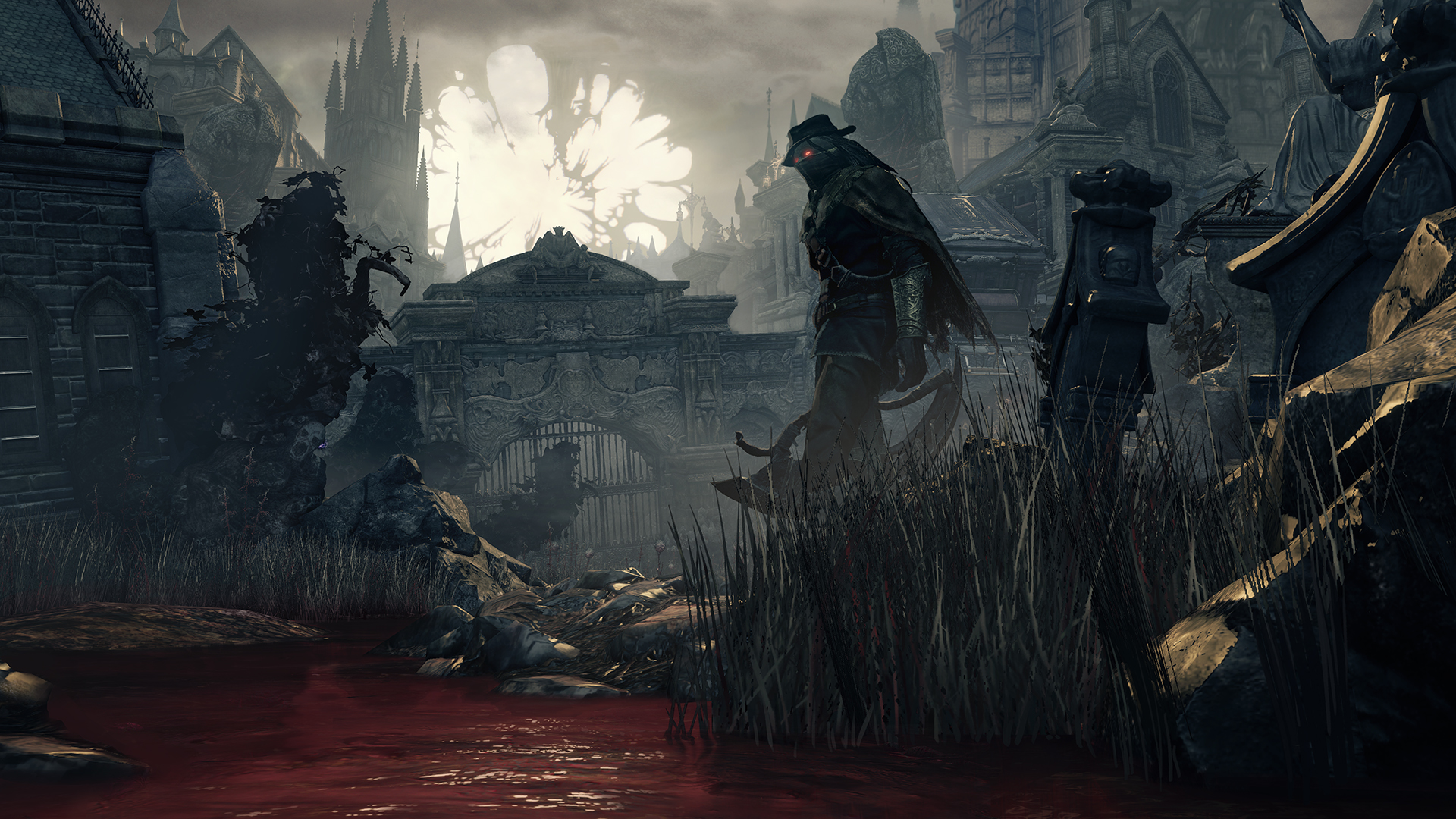 This isn't CMON's first time adapting Bloodborne into a physical format. Back in 2016, the company released a tabletop card game which repurposed Bloodborne's Chalice Dungeons into a card-based format. Whereas the 2016 game was purely card-based though, this new game is much more involved and intricate.
Using specially-crafted mini-figures, tokens, and cards, players will navigate randomly assorted tiles and strive to complete unique adventure goals. There will always be pre-set tiles featuring familiar locations from the video game like the Hunter's Dream and Grand Cathedral. How players navigate around these pre-set location tiles, though, is entirely random. And of course there will be plenty of monsters and other dangers waiting to attack players as they explore.
As CMON explained in a recent developer diary, the Bloodborne board game won't be a slow or methodical experience. Time is constantly moving against the players, so lollygagging around isn't really an option:
"One thing we wanted to move away from was the typical idea that people had when it comes to the term "Dungeon-Crawler", which is actually why I prefer "Action-Exploration" to anything else- This isn't a game where you're going to slowly and methodically open doors, turn corners, search for traps… No. This is about being out on the Hunt and achieving your goals before the city is overtaken. More so, your overall goals should always be noted and remembered- if you're not moving forward (with your Hunt, not necessarily "literally" forward) then you're wasting time, and time is your most precious resource."
Welcome Home, Hunter
A teaser trailer for the Bloodborne board game (which you can watch below) reveals the game is coming to Kickstarter. In fact, the game's Kickstarter might even be live by the time you read this. The Kickstarter campaign is scheduled to start at 3pm EST on April 23.
Thanks to Sony's PlayStation Now service, Bloodborne is also technically playable on PC. Modders have also discovered cut content in the game's files including an unused boss rush feature.