Sony's PlayStation Now service is about as close as we'll likely ever get to backwards compatibility on the PlayStation 4 since it allows subscribers to stream a large library of PS4, PS3, and PS2 games. However, one noticeable feather in PlayStation Now's cap is that it also allows subscribers to stream games to their PC (assuming they have a strong enough internet connection), and that is very good news indeed considering the latest batch of PlayStation Now titles includes none other than FromSoftware's gothic horror epic Bloodborne.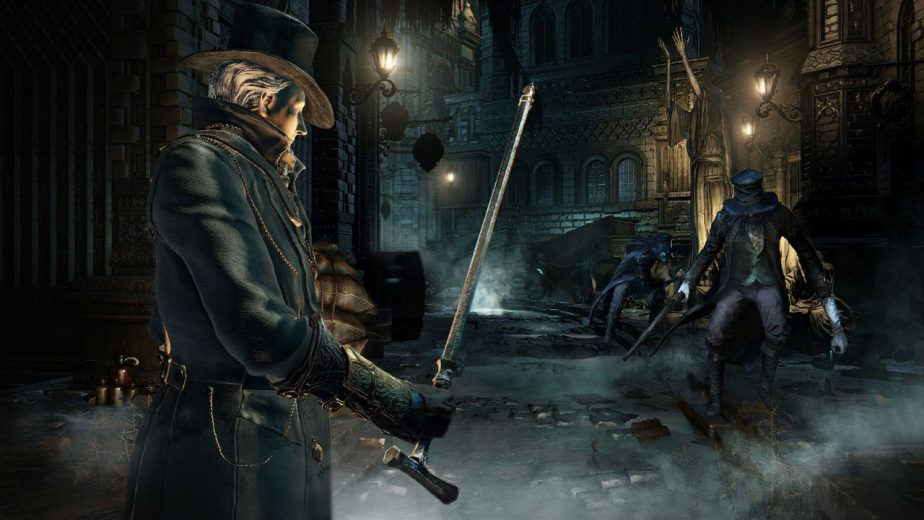 Unlike most other FromSoftware titles, like the Dark Souls trilogy or the upcoming Sekiro: Shadows Die Twice, Sony owns the publishing license for Bloodborne which means the likelihood that it will eventually come to PC is pretty low. However, since PlayStation Now supports PC-based game streaming, subscribers can now bypass that barrier and play Bloodborne to their heart's content without having to fire up their PS4 console.
According to this recent PlayStation Blog post, Bloodborne is just one of 10 new games that have been added to the PlayStation Now service. The full list of new games is as follows:
Aces of the Luftwaffe
Alchemic Jousts
Bard's Gold
Bloodborne
Exile's End
God Eater: Resurrection
Moto Racer 4
Project Cars
Shiness: The Lightning Kingdom
The Dwarves
The PlayStation Blog post also notes that Sony is currently hosting a special summer price promotion wherein interested users can purchase an entire year of PlayStation Now for $99.99. New subscribers can also get their first month at a special $9.99 introductory price, and those who are on the fence about the service can give the seven-day free trial a whirl. In all, PlayStation Now grants access to a streaming library that contains over 650 PS4, PS3, and PS2 titles, so it's definitely a solid deal if you enjoy revisiting the classics.
For more on Bloodborne, be sure to read about how one particular boss was originally supposed to have a much more involved role in the game's narrative.