Just as with the release of their first story DLC for Borderlands 3, Gearbox has now released a first look video featuring 12 minutes of gameplay for the upcoming Borderlands 3 Guns, Love, and Tentacles DLC. The video shows fans what they can expect from the DLC's opening minutes, including the new planet of Xylourgos and its denizens.
First Look: Borderlands 3 Guns, Love, and Tentacles DLC Gameplay
Guns, Love, and Tentacles: The Marriage of Wainwright & Hammerlock is the second and upcoming story DLC for Borderlands 3, due to release on the 26th of March. Featuring an all-new planet, enemies, and plenty of story, the DLC also sees the return of a fan-favourite character; Gaige. Together with her robot companion Deathtrap, the DLC Vault Hunter from Borderlands 2 returns as a key character in the new DLC's plot.
Indeed, the 12-minute gameplay video features Gaige's explosive introduction, along with an introductory look at the frozen crags of Xylourgos and the town of Cursehaven. As one would expect from an all-new area, Xylourgos features a whole host of new enemies. Some of these, like the alien Krichidans, appear in the video, although there are many more that have yet to be fully revealed. The only new character to be shown in the video is Mancubus, who appears at the very end and appears to be the owner of The Lodge, where the wedding is taken place.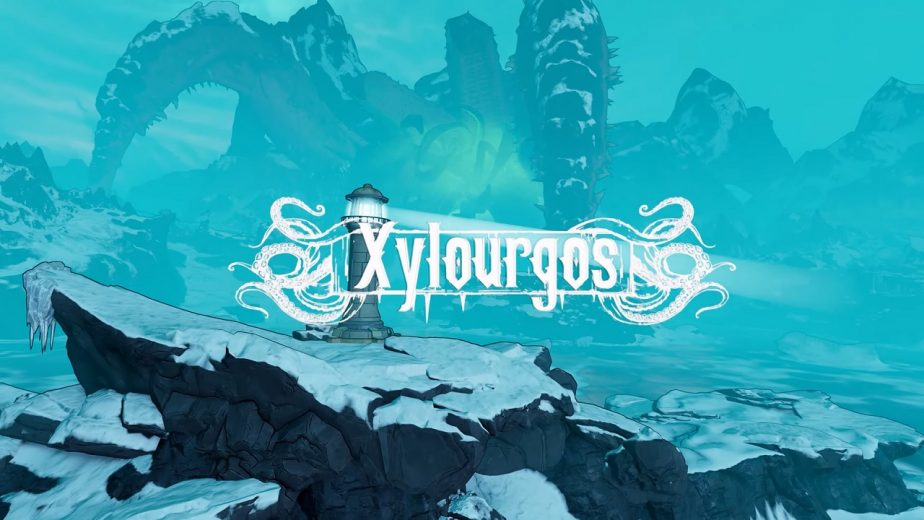 When it launches on the 26th, Guns, Love, and Tentacles will be the second of four planned story DLCs for Borderlands 3. The third and fourth are expected to launch later this year. Gearbox, of course, has yet to reveal what either DLC will include. However, the studio did offer a teaser, suggesting that the third DLC will include dinosaur-riding outlaws, among other things… For now, fans will have to wait and see what emerges on the horizon for Borderlands 3.