Although the Farming Frenzy and Takedown events have now drawn to a close in Borderlands 3, Gearbox doesn't seem to want to waste any time. The studio has already launched an all-new 'mini-event'; the Borderlands 3 Rare Chest Riches event. In a similar fashion to Farming Frenzy, this event will simply give players better odds at scoring Legendary gear from Rare Chests. However, there's even more to the event for players who use the ECHOcast Twitch Extension…
What is the Borderlands 3 Rare Chest Riches Event?
The new Borderlands 3 Rare Chest Riches event is now live in-game and will remain so for the next two weeks, ending at 8:59 AM PT on the 13th of February. (Note that the timing strongly suggests that a Borderlands 3 Valentine's event of some sort might be on the horizon.) Of course, the simple selling point of this mini-event is that Rare Chests are more likely to have Legendary items inside. This applies to all Rare Chests in the game. However, there is an extra effect to the event; it works through the ECHOcast Twitch Extension.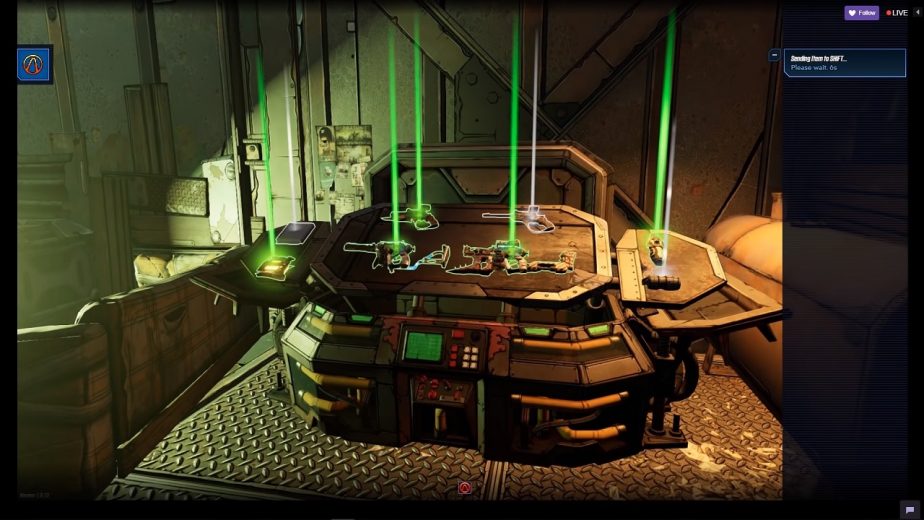 One core feature of the ECHOcast Twitch Extension is that if you're watching a streamer play Borderlands 3, and you both have the Extension enabled, then you have a chance of getting loot whenever they open a chest. This loot then shows up in your in-game Mailbox. During the Rare Chest Riches event, whenever you watch a streamer open a Rare Chest, the event's increased likelihood of scoring Legendary gear also applies to the chance of you getting gear yourself!
Of course, for this to work, you'll need to have the Extension enabled and your Twitch account linked to your SHiFT account. If you already use the Extension, then you should have all this set up already. However, if you're setting it up for the first time, it's relatively simple. Setting up a SHiFT account is free, and on your account profile page, click the gear icon and then click 'Connections'. You should then receive instructions on how to link up your two accounts.