As of today, Borderlands 3 is finally available on Steam, following the end of its six-month exclusivity period on the Epic Games Store. Not only does the Steam version of the game feature PC cross-play with Epic versions, but Steam and Gearbox are offering an enormous 50% launch sale discount. In fact, gamers can even download a special Skins Pack for free for the next two weeks.
Borderlands 3 Launch, Steam Sale, and Free Skins Pack
Borderlands 3 finally launched on Steam earlier today, meaning that PC gamers who don't use the Epic Games Store can now get the game. The Steam edition is, of course, fully updated to the latest edition of the game, while all DLC to have launched thus far is also immediately available. Indeed, if you buy the Super Deluxe Edition, which includes the Season Pass, you'll find the first story DLC already included. Furthermore, until the 1st of April, players can download the Gold Weapons Skins Pack for free as an early adopter bonus.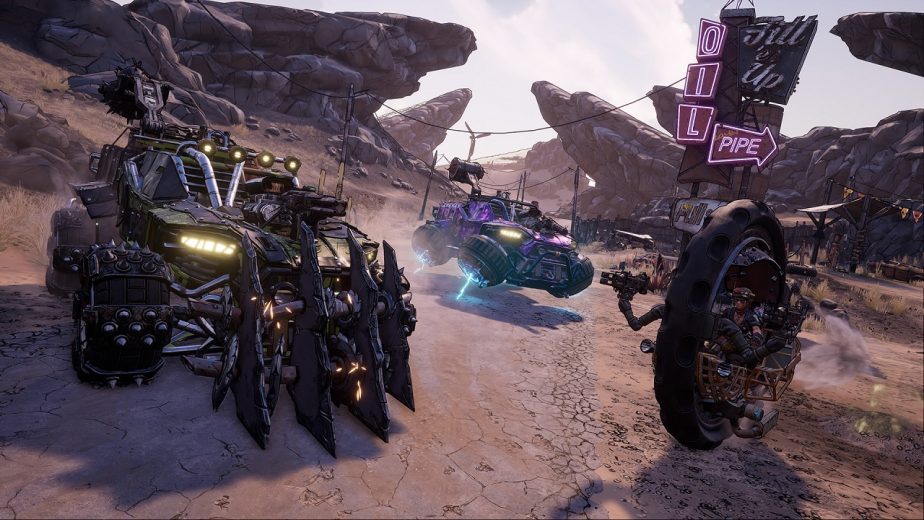 To celebrate the launch, Steam is also holding a 2K Publisher Sale, which includes discounts on a wide range of 2K titles. These include games from major franchises like Bioshock, Civilisation, XCOM, etc. Plus, the sale impacts practically every Borderlands title and DLC. Indeed, the most notable inclusion in the sale is Borderlands 3 itself, which is available for a staggering 50% off until the sale ends on the 20th of March. Such a huge discount for a new release is practically unheard of. Evidently, Gearbox wants to incentivise as many Steam users as possible to get the game now that it's available on the platform.
New adopters of the game on Steam won't be waiting long for the next content release either. After all, the game's second major story DLC; Guns, Love, and Tentacles, will be releasing on all platforms in just over a week's time, on the 23rd of March.