Treyarch is finally making Black Ops 4 League Play a reality. League Play is basically the ranked mode for the latest Call of Duty title. It comes with its own playlist and will have an exclusive period on Playstation 4, as you might already expect.
Treyarch points out that they can't wait to see how the meta evolves with their next updates and they look forward to see players putting all guns to test in League Play. As a result, you can check all the juicy details about the new mode in Treyarch's blog. If you want a short version, we have a quick overview and the new ruleset right below.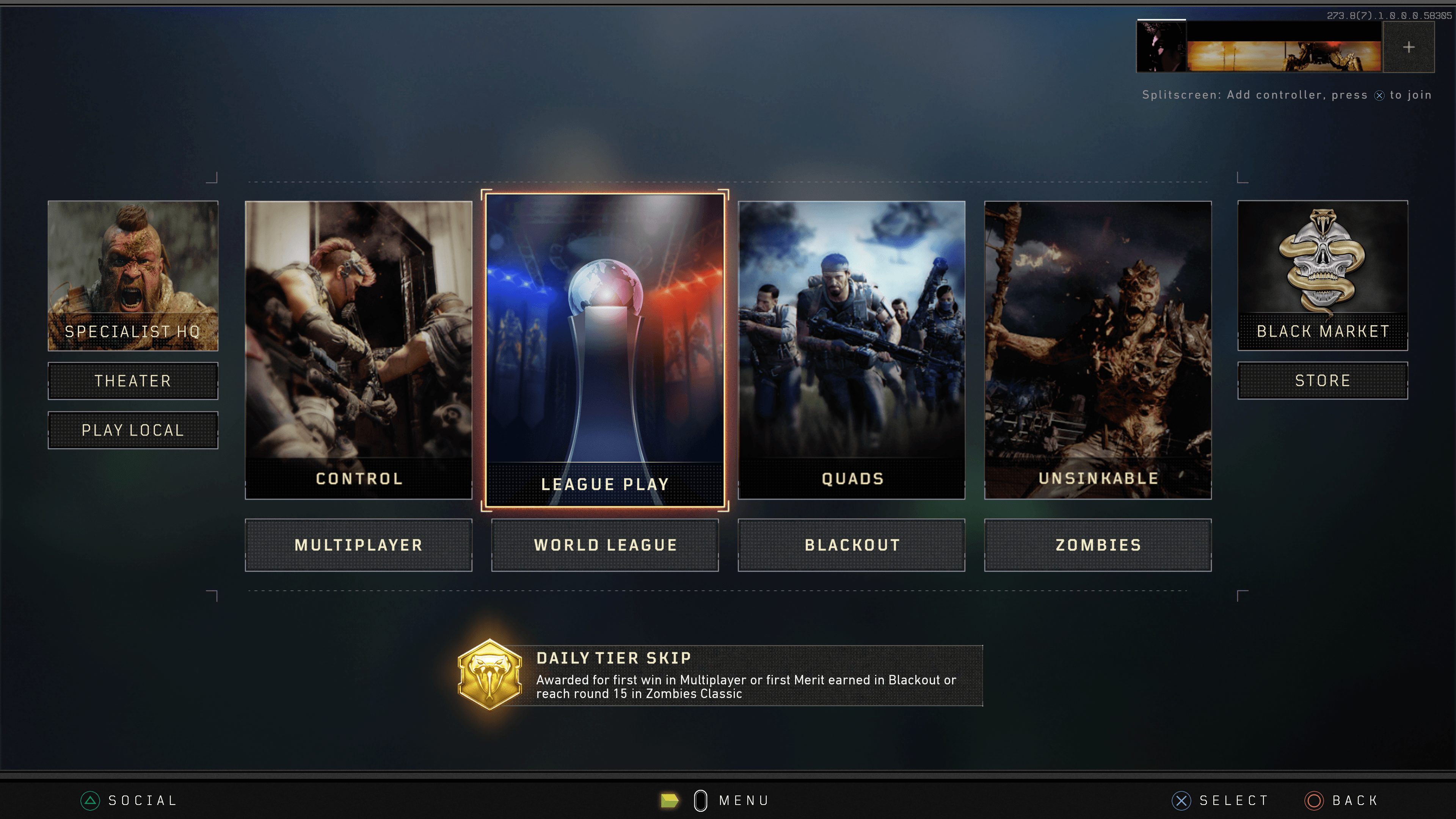 Here's how the progressive rank system in Black Ops 4 League Play and other hub events work:
Over the course of your competitive career, you'll advance a permanent rank that reflects your performance across all events. Performing better in events and participating more often will result in faster rank progression.
Final placement in ladders determines how you advance your overall rank, giving ladder events a competitive tournament feel with the most credit given for reaching 1st Place and winning a League Play event.
Place 1st in a League Play event, and you will upgrade to permanently reflect your victory. Also, further upgrades are possible for multiple 1st Place finishes over time, and a streak indicator that is displayed when you place 1st in back-to-back events.
Matchmaking in the World League Hub will always be according to skill, so competitors will always feel competitive at their skill level.
In addition, the blog post includes an updated ruleset for the Black Ops 4 League Play. It includes the following new restrictions (with all previous restrictions listed here still in place, including the full restriction of Nomad):
Ajax – Fully restricted
Torque – Fully restricted
Prophet – Seeker
Firebreak – Reactor Core
Seraph – Tac-Deploy
Scorestreaks – Dart / RC-XD
As Treyarch details, Zero's Ice Pick and EMP Disruptor, and any new Specialist content that they release in the future will not be available in League Play before inspection. Also, Prophet, Firebreak, or Seraph will still be able to equip the Trophy System, Combat Axe, Frag, Molotov, or Concussion. This is pretty much everything you need to know about the rules of Black Ops 4 League Play.
Stay tuned to VGR for more Call of Duty news and guides.