Call of Duty Black Ops 4 PC players went snooping around in the game's files after its most recent update. What they found should make fans of the game's existing multiplayer maps very happy. It seems Treyarch is working on alternate versions of select existing maps. So far only two map alternates have been discovered, but there could be even more in the works.
Black Ops 4 Map Alternates
The hidden game files referencing the map alternates were posted in this Reddit thread. According to the findings, there are at least two map alternates on the way. First up is a nighttime version of the Firing Range map. Then there's 'Seaside Sunset' which bathes the existing Seaside map in a darker sheen of dusk.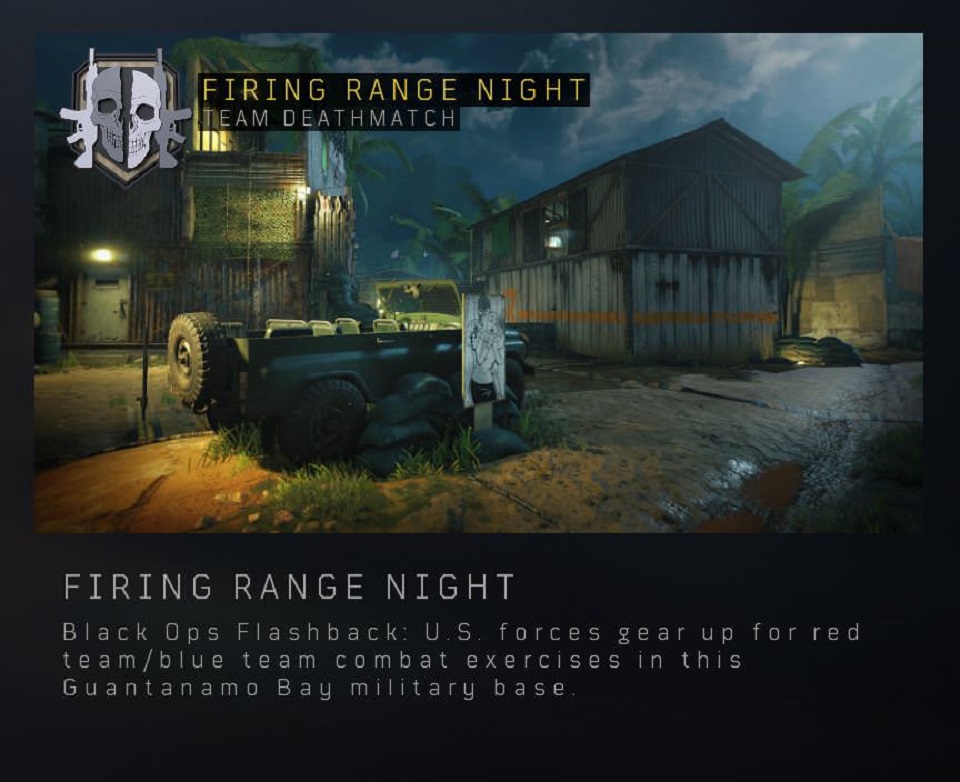 It's not clear yet whether the new map alternates are part of some special event or just new standard maps. The hidden update files make no mention of an event or of any special map unlock conditions. Some commenters in the Reddit thread speculated that the map alternates will be locked behind the Black Ops pass. However, given that they're merely modified versions of existing maps, that seems unlikely.
The hidden update files also point to a brand new map with a desert theme. The images in the Reddit post show that the map is only partially complete and thus still being developed. Zombies fans should also know the map includes references to the Dead Ops arcade mode. Dead Ops is an old Black Ops staple so its return in Black Ops 4 wouldn't be surprising.
Speaking of returning features, Black Ops 4 also wouldn't be the first Black Ops game to get map alternates. Back in Black Ops 3, Treyarch added in map alternates like a snowy version of the game's Redwood map. Such map alternates were free, further supporting the idea that Black Ops 4's alternates will be as well.
For more on Call of Duty Black Ops 4, be sure to read our guide on fixing the Connection Interrupted error. We also posted an in-depth look at the game's Hacienda map.