Black Ops 4 studio Treyarch is hard at work on bringing us a completed product near the end of the year, with a new Battle Royale mode in the game as well. It's called Blackout, and it will feature popular maps culled from previous games in the series, complete with a sort of "greatest hits" approach to its gameplay and various locations found in the series. The Hollywood Reporter spoke with co-studio head Dan Bunting at Treyarch about the game, who discussed new features and other cool stuff that'll be found in the upcoming Battle Royale mode.
Bunting stated that Blackout will combine "all the things that people love about Call of Duty," Black Ops in particular.
"It's got land, sea, and air vehicles, as well, in addition to many of our fans' favorite locales like Nuketown — as kind of a location in the larger open space — and then some other maps that we've talked about, like Turbine from Black Ops 2. A bunch of other favorite iconic locales from both multiplayer and zombies are coming to fill up that space," he told THR.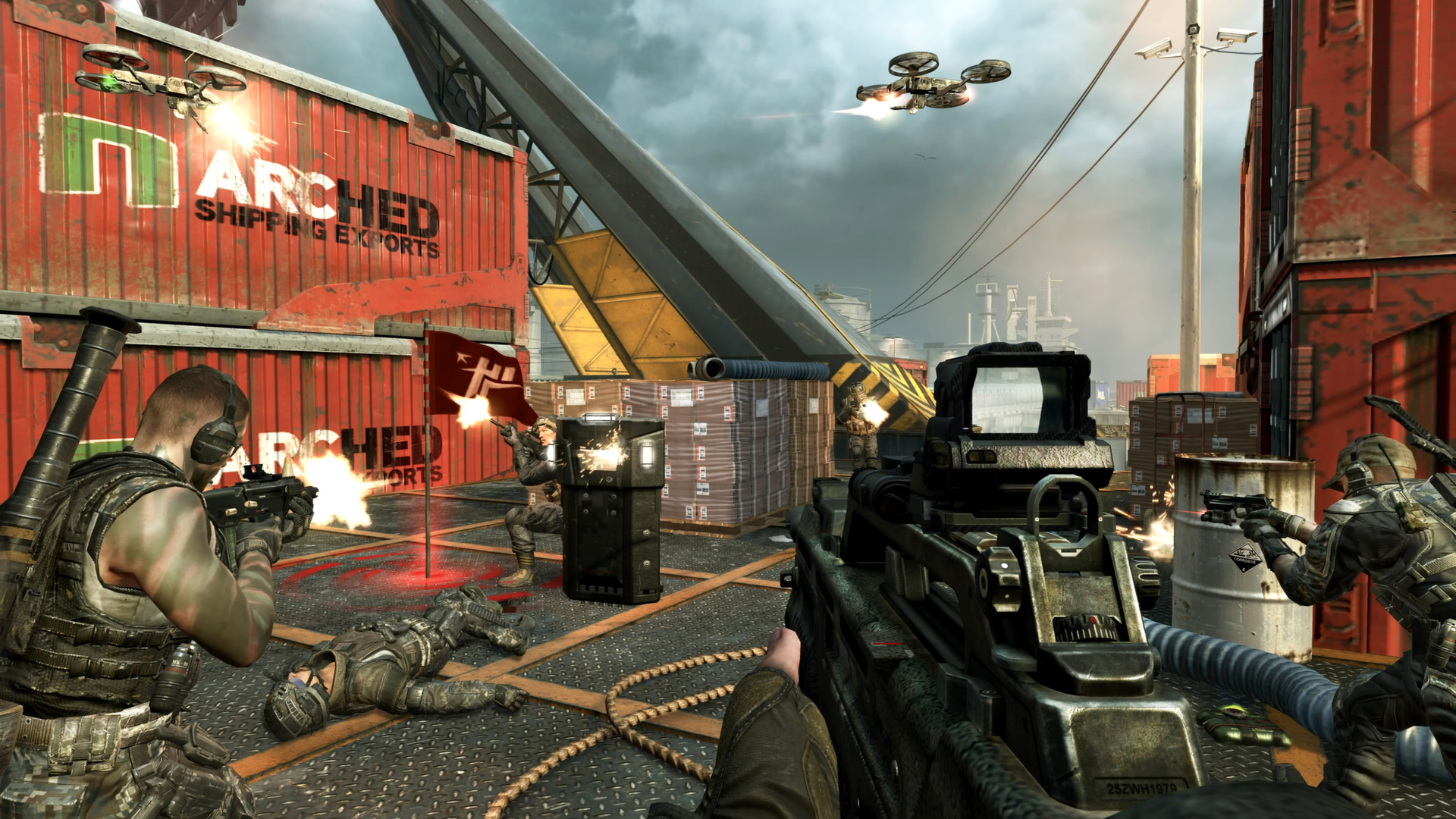 He went on to explain that the "best of" collection culled from things seen in the previous games would be closer to what we could expect with Blackout, as it's a "celebration of the series" that will surprise and delight fans in several different ways.
As far as which parts of the game are his favorites, well, Bunting didn't have an answer for that one, referring to choosing one as "picking your favorite child."
"You can't really say which part of the game you want to play the most. I think there's something for everybody, which is kind of one of our development philosophies because we want to make sure that there is a large, robust game experience that provides some entertainment for every kind of player," he said.
Call of Duty: Black Ops 4 releases on October 12 on Xbox One, PlayStation 4, and PC.