We've seen a lot of Player Objectives come through for EA's FIFA Summer Heat promotion so far. However, there have also been Squad Building Challenges. With these, gamers can trade in one or more squads of specific players to get back a high-rated card for their FUT roster. The latest one of these to arrive is the Christian Eriksen FIFA 20 SBC. Here's all of the details you need to know to get it for your squad.
Christian Eriksen FIFA 20 SBC card details
In recent days, we covered the brand Takefusa Kubo and Zlatan Ibrahimovic Objectives. Now FIFA's Summer Heat has a new SBC to put together squads and bring a new star to your Ultimate Team. The latest in the line of three fan-favorite nominees is the Serie A vote winner.
With the new Christian Eriksen FIFA 20 SBC item, gamers get a 94 overall card for the Inter central attacking midfielder. Eriksen's key attributes include 96 Passing, 95 Dribbling, 95 Shooting, and an 88 Pace. A deeper dive into the attributes shows off 90 Acceleration with 85 Sprint Speed, 99 Ball Control, 99 Reactions, 99 Stamina, and a 98 Shot Power.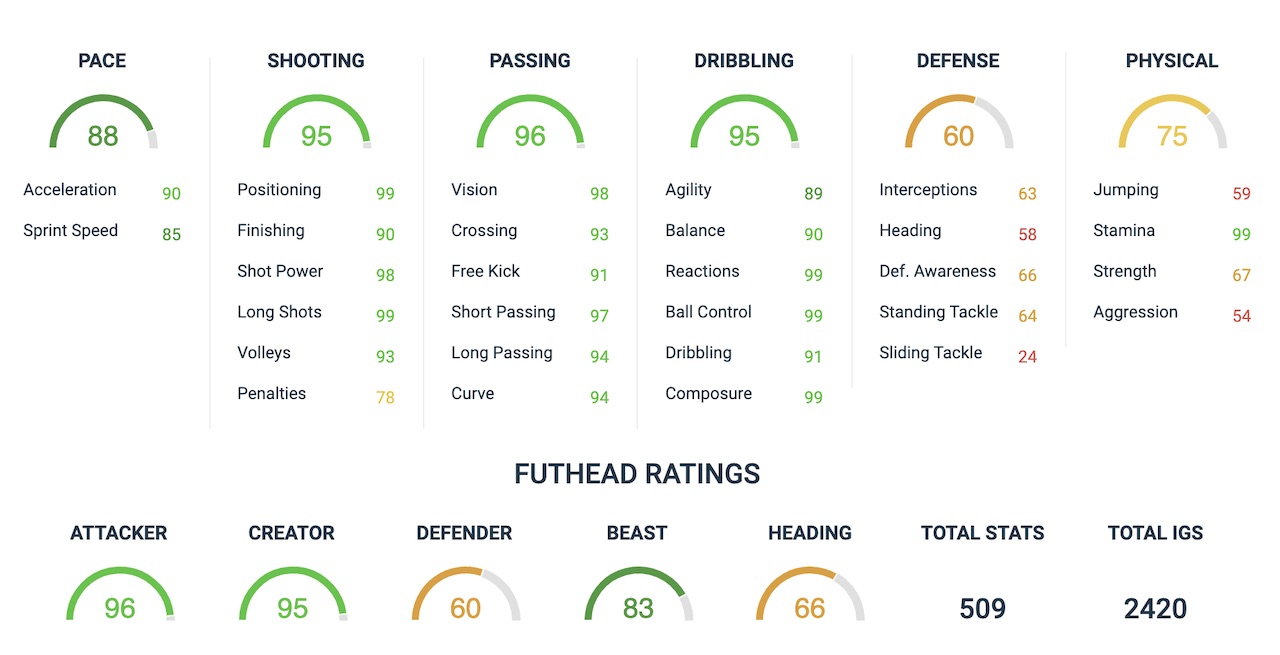 Eriksen gets five-star Skill Moves and Weak Foot. The Denmark CAM also brings High/High Workrates along to the pitch, according to FUTHEAD.
SBC requirements, costs, chem style, and review
So what's it take to get the Christian Eriksen FIFA 20 SBC item? You'll need to assemble two different 11-player squads in Ultimate Team. Each brings a pack reward with it. Here's what you'll need to build:
Inter squad – At least one Inter player. A minimum overall Team Rating of 85 and a minimum Team Chemistry of 70. (Reward: Prime Mixed Players Pack)
Top performer squad – At least one TOTSSF, TOTW, or TOTW Moments player. A minimum overall Team Rating of 86. A minimum Team Chemistry of 65. (Reward: Premium Gold Players Pack)
Completion of both squads above will bring that 94 OVR Christian Eriksen Summer Heat card to your Ultimate Team.
Cost estimates for Eriksen SBC come in around 274,000 Coins on PS4 and 251,000 Coins on the Xbox One. For the best Chemistry Style, the majority of FUTBIN votes point towards Engine at 51 percent to give him a boost on your FUT roster. In particular, it will significantly boost Pace, Passing, and Dribbling for Eriksen.
Check out the Inception FC video below to get more of an overview of the new Christian Eriksen card's performance value.
Get more how-to guides and news updates for the game at our FIFA page here.