Shovel Knight, the critically-acclaimed 2D side-scroller developed by Yacht Club Games, was released back in 2014. The game featured two secret and exclusive boss-fights, one on the PlayStation version, and one on both Xbox and PC. The PlayStation boss fight pitted Shovel Knight against Kratos from God of War. Now, God of War's director, Cory Barlog, has suggested that the crossover was part of God of War canon!
Kratos' Cameo Appearance in Shovel Knight
After the release of the latest God of War, some fans noticed similarities between the new Norse setting and the arena where Shovel Knight faced down Kratos. The amusing theory that the two are linked has circulated online for some time. Now, Cory Barlog recently weighed in on the matter himself during San Diego Comic-Con. Asked about challenges that he had dealt with for particular goals in reboots, Barlog addressed the shift from Greek to Scandinavian for the game's setting.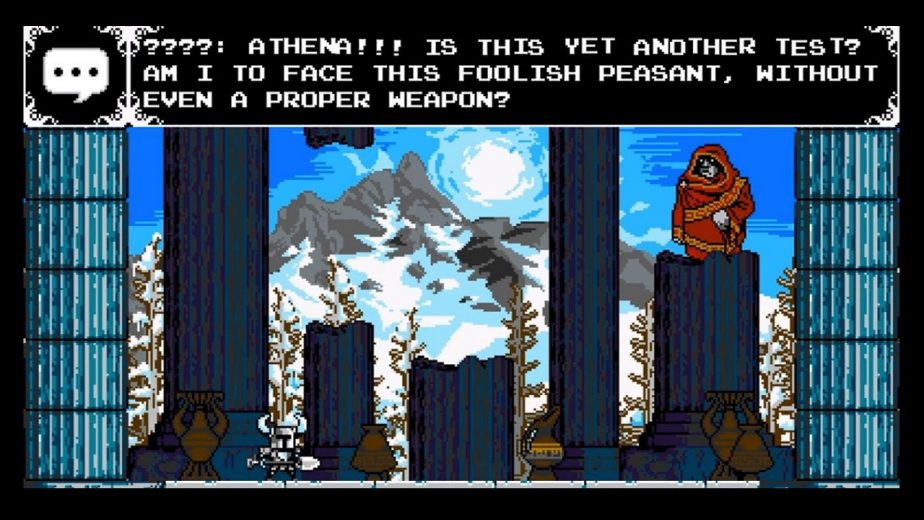 "Everyone was like, 'Really? You wanna still use Kratos? You should use somebody else, you should start a new one… What, is Kratos just going to put a backpack on and head up to Scandinavia?' And I didn't tell them at the time, but in my head I went, 'YES. That is exactly what he is going to do.' I mean he actually has a backpack and everything. … And here: we made a little deal with Yacht Club Games."
A Hint For the Future in 2014
When Shovel Knight launched, the game offered different exclusive boss fights for each platform. On PC and Xbox, players could face off against the Battletoads. Meanwhile, on PlayStation, players came face to face with Kratos. Defeating him awarded players with a shovel which could be used to acquire the "Armor of Chaos," making Shovel Knight's fighting style resemble that of the God of War. After defeating Kratos, the Spartan also names Shovel Knight, "The Ghost of Shovels"; an amusing take on his own "Ghost of Sparta" title. His final line to Shovel Knight, interestingly, included the words; "My fate lies… elsewhere."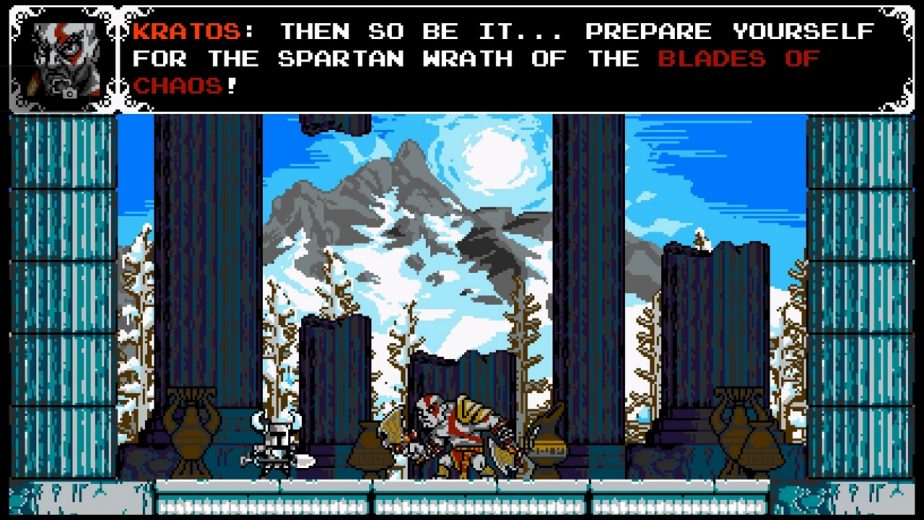 "I don't know if anyone knows the very talented people at Yacht Club Games," explained Barlog; "that did Shovel Knight. Kratos appeared in Shovel Knight. He appears on his journey from Greece to Scandinavia. So that was actually a part of the God of War history where he suddenly became 8-bit… it's canon. Wait for the box set."
So all the way back in 2014; four years before the release of God of War, Cory Barlog and Santa Monica Studios left a clue to the location of their next game. While the fight may be considered canon, it seems unlikely, sadly, that fans might see Shovel Knight as a character in God of War 6.