Some players might be surprised to know that Crash Team Racing Nitro-Fueled is one of the most anticipated games ever. However, despite the game's popularity, not much is known about it and the features in it. Perhaps it's because it'll be a remaster of the original game and plenty of people know what to expect.
On the other hand, plenty of people have learned that a remake can come with many surprises. Such is the case of Resident Evil 2, which is a remake of the game that hailed from the same era (PlayStation 1). Not to mention, Crash Bandicoot N. Sane Trilogy became a popular hit among fans because of the different style and new challenges in the form of DLC.
Because of this, the development team at Activision showcased a trailer for the upcoming game. This trailer showcases just how much the visuals have been updated for the game.
Crash Team Racing Nitro-Fueled gets a New Trailer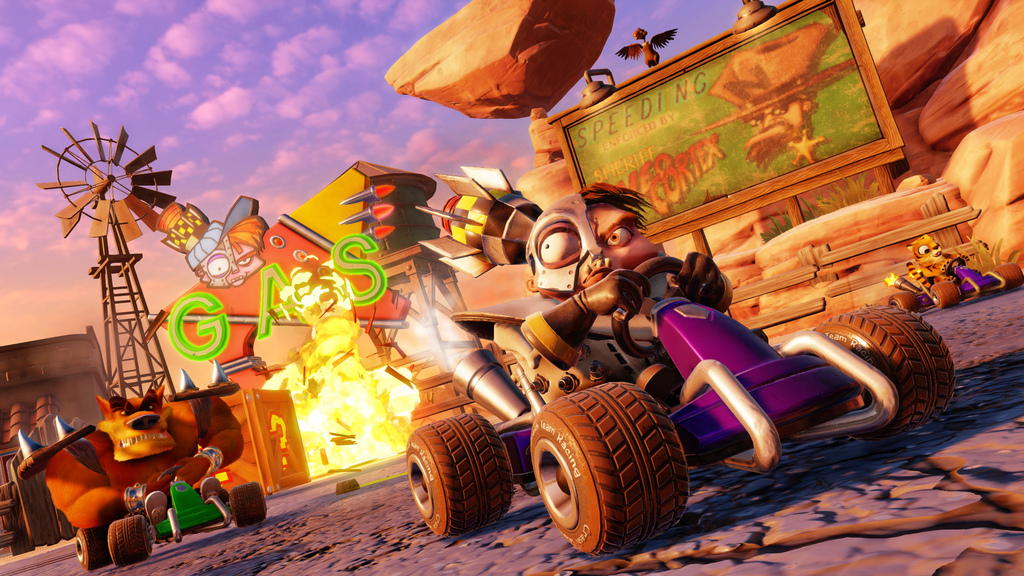 This new trailer showcased by Activision shows off characters like Dingodile, Dr. N. Gin, Tiny Tiger, Polar, and Pura. Not only that, but it also showcases the updated visuals that come from over a decade of console generations. From the whacky cartoony antics of the characters to the breath taking environments where characters will race in.
You can take a look at the trailer showcasing the updated visuals of the game below:
The game certainly seems to be a faithful port of the original with an amazing visual update. However, the development team might have a couple new surprised for the coming months. Like always, we will continue to keep you updated on the latest developments for this game.
What do you think about the new trailer for Crash Team Racing Nitro-Fueled? Are you going to purchase the game on PS4, Nintendo Switch, or Xbox One? Let us know your thoughts over at the VGR Forums.