CryptoFights is a skill-based gaming platform where players use probability and strategy to win digital assets. Recently, the platform has seen growth explode and is now showing over a million onchain transactions every day with over 40,000 unique monthly active users.
As with more established fight games, you can choose your character, play one on ones but, unlike Mortal Combat, Super Smash Bros and Street Fighter, CryptoFights boasts real financial rewards for their players. Players can also take the next step and win money in fighting tournaments with cash prizes, not just for the lucky few at the end, but in the buildup as well.
There is even the ability to buy, sell or trade your weapons as the players own them themselves rather than being owned by the game developer.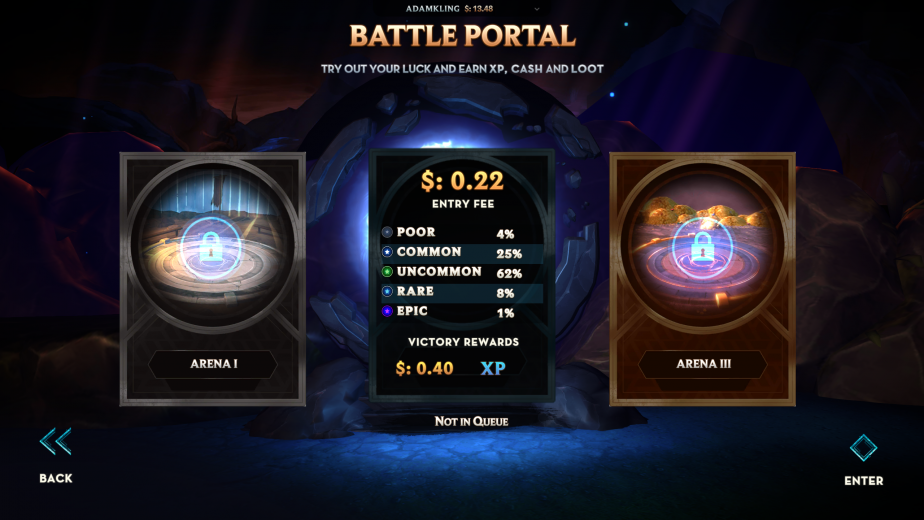 Also uniquely, every transaction and bite of fight data is stored immutably on the blockchain. As a result all games are archived forever and can be accessed for pure enjoyment or to analyze the tactics of an opponent. This crucial feature is something that could and, arguably, should, be used more widely across all eSports as it helps eradicate the possibility of cheating. This coupled with the fact that the BSV Enterprise Blockchain, which CryptoFights is built on, not only scales to handle over 50,000 transaction per second, but also, has very low transaction fees of around 1/50th of a cent.
Thanks in no small part to CryptoFights, the BSV Blockchain is the world's largest public blockchain by all major utility metrics; data storage and daily transaction volume, scaling ability and average block size. BSV is also the most environmentally friendly chain: https://coincarboncap.com/
Adam Kling, CEO of FYXGaming, the creator of CryptoFights, commented: "Seeing the vision really start to take off is, obviously, very exciting and I am pleased to be able to announce that we are continually adding new features to create an ever-more engaging gaming experience. If the growth continues as it is currently then the CryptoFights community should take on a life of its own and, hopefully, become real use-case of what blockchain technology can offer eSports and beyond." To hear more about eSports and its synergy with blockchain technology please join us at CoinGeek New York on Day 2: www.coingeekconference.com