The very first Cyberpunk 2077 teaser trailer was released exactly 2077 days ago, almost six years ago. The coincidence was noted by Marcin Momot, Community Lead for Cyberpunk 2077, as well as the official Cyberpunk 2077 account on Twitter. Despite the game having been in development for so long, fans are still waiting for the studio to announce a release date. However, they may not have to wait too much longer.
Our Teaser Trailer for @CyberpunkGame was released exactly 2077 days ago. 😱

— Marcin Momot (@Marcin360) September 17, 2018
The First Cyberpunk 2077 Teaser Trailer Released 2077 Days Ago
CD Projekt Red first teased Cyberpunk 2077 almost six years ago, with their original teaser trailer. Although the game had already been in development for a while at that point, the studio was devoting much of their resources to The Witcher 3: Wild Hunt. In addition, the development of major DLC for that title also took away some focus for a time on Cyberpunk. As an added factor, Cyberpunk received at least one major revamp during development; one reason why that original teaser trailer has a very different look than the more recent trailers. After a significant period of silence, CD Projekt Red finally released a story trailer at E3 earlier this year. Since then, lots of information about the upcoming game has emerged, including a 48-minute gameplay demo.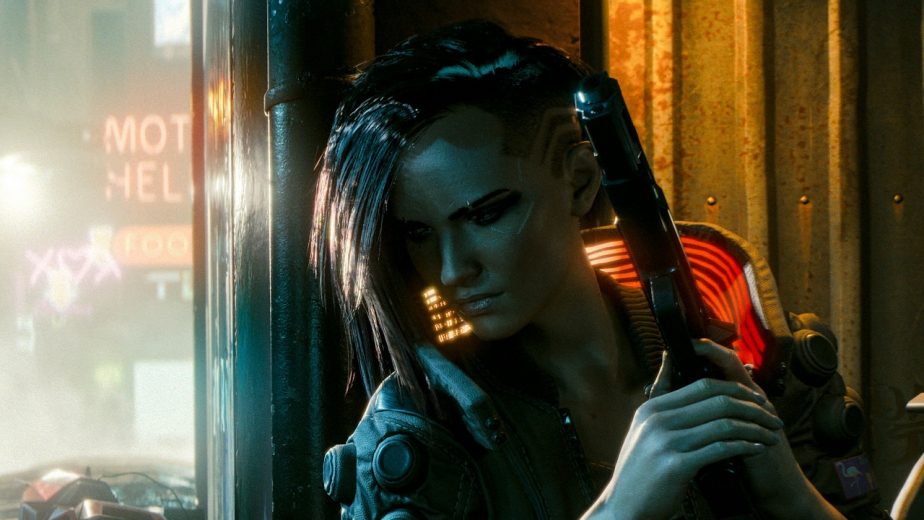 However, despite the end of CD Projekt Red's silence, the studio has yet to announce a release date. The game is still in development, and the studio has been clear that any gameplay footage shown is still a work-in-progress. However, there is one important fact which could give fans an indication of when it might release. Responding to questions under Momot's Tweet, the official Cyberpunk 2077 account confirmed that the studio plans to release the game on current-generation consoles.
That is the plan 🙂

— Cyberpunk 2077 (@CyberpunkGame) September 17, 2018
There is widespread speculation that the next generation of consoles could release within the next year or two. Given the effort which CD Projekt Red has recently invested in marketing and promoting the upcoming title, the studio could well be aiming for a late 2019 or early 2020 release. For now, fans will have to wait and see.