If you haven't been caught up with Destiny 2 lately, here's a quick run-down of what has happened since Season of Opulence. Bungie announced Shadowkeep back in June this year. And after 3-4 months, it was officially released on PlayStation 4, Xbox One and PC. But for the PC, there was a big change. Since Bungie announced their split from Activision, Destiny 2 has been preparing its migration from Battle.net to Steam. And with the release of Shadowkeep, Destiny 2 players have been shifted to their new home – Steam. With that, players on PC have been sharing crazy steam names for Destiny 2.
Destiny 2: Bonkers Steam Names Edition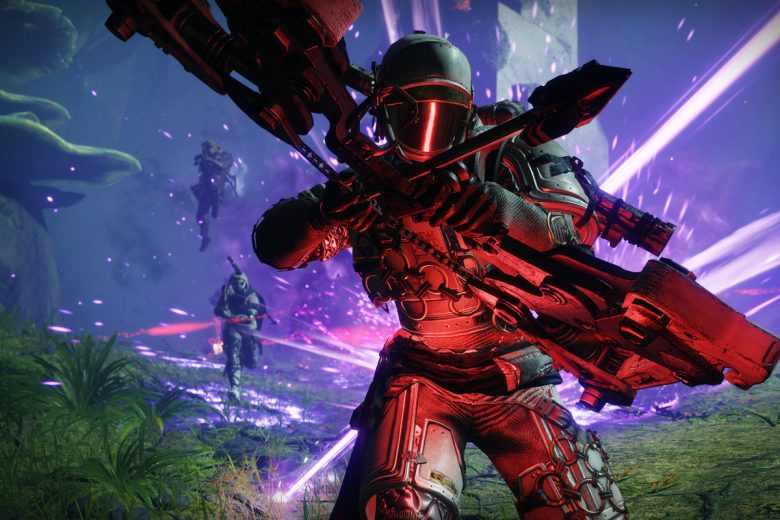 If you don't know, there's a Twitter handle called Destiny2Names.exe. I was just scrolling my Twitter feed and I saw this account. After I took a lot at its feed, I was laughing out loud reading the names of the players in Destiny 2 on Steam. From Optimus Prime to M1 Microwave Oven to Samsung 4k Fridge, you can find every random thing on the planet in Destiny 2 Steam names right now. Take a look:
Here's a player just showing off his new SamsungFridge4k in Destiny 2.
These two players just want you to dismantle mines, yesssss?
Can someone please give this player his Anarchy?
Here's a Titan doing what he does best that is – Punching absolutely everything.
These are just some Steam names from Twitter. Shadowkeep's brand new raid is out right now on all platforms (PlayStation 4, Xbox One, and PC). If you haven't already started the raid, we suggest you go ahead and start since it has got some incredible sceneries, skyboxes, and encounters (obviously). Have you tried these funny names on Steam? Let us know in the comments!
Destiny 2: Shadowkeep is now live on PlayStation 4, Xbox One and PC, released on October 1, 2019, and later in November on Google Stadia.