Destiny 2 Weekly Reset is live for this week (September 10, 2019). This week, players in Destiny 2 will be able to earn Double Infamy from Gambit and Gambit Prime matches. So, if you're trying to get to 15,000 Infamy, now is your chance. Below, you can find every weekly reset activity.
Destiny 2 Weekly Reset Activities
Nightfalls:
"Now that Panoptes has fallen, the Root Mind is attempting to take its place and govern the Forest." — Sagira
Guardians must travel deep into the Vex machine under Nessus, and intercept a Cabal expedition on Nessus, led by Kargen, the Technocrat, a powerful Psion Flayer
The Inverted Spire is a Strike in the Arcadian Valley that takes you through the planet of Nessus fighting against The Red Legion and Vex.
Scoring:
Complete the nightfall to receive a 'challenge card' (If you already have one, this will still be in your inventory).
Add burns / increase the difficulty on the challenge card to increase the scoring modifier for your run.
Get a high score and earn unique weapons and exotic accessories. The higher the score, the higher your chance.
Reach a score of 100.000 or more to get an additional Powerful Engram.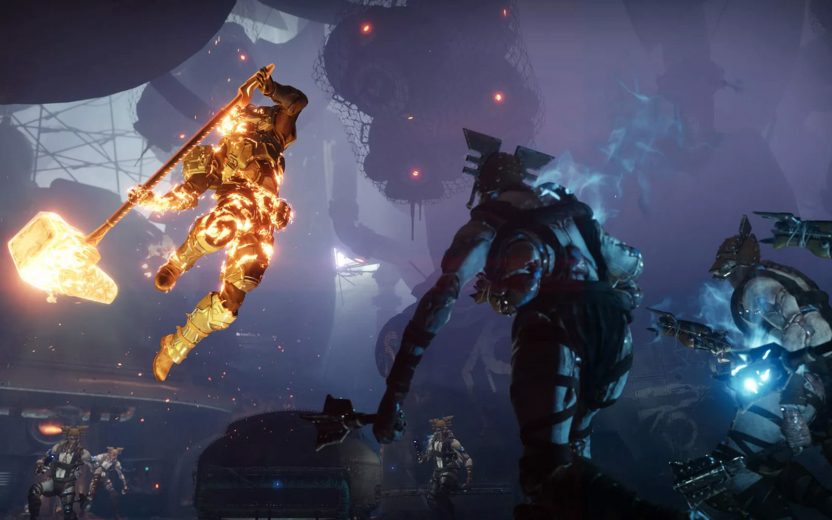 FLASHPOINT: NESSUS
Complete various activities around Nessus, including public events, Lost Sectors, and Heroic Adventures.
Weekly Crucible: Doubles
"Your partner is your life." —Lord Shaxx
Fight alongside a teammate, and work together to crush your opponents.
Heroic Strikes Burn: Solar Singe
The other modifiers rotate Daily, check out the Daily Reset Thread for them!
Dreaming City Cycle: Mid-Curse
Petra is at Divalian Mists.
Weekly Mission: The Oracle Engine – The Taken threaten to take control of an irreplaceable Awoken communications device.
Ascendant Challenge: Cimmerian Garrison, Chamber of Starlight
Blind Well: Hive, Plague: Cragur
Escalation Protocol Boss: Nur Abath, Crest of Xol
This boss drops:
IKELOS_SG_v1.0.1 (Shotgun)
Leviathan Raid
Order: Gauntlet > Baths > Dogs > Calus
Prestige Raid Lairs
Prestige: Arsenal
Armsmaster
Destiny 2: Shadowkeep will be hitting PlayStation 4, Xbox One and PC, on October 1, 2019, and later in November on Google Stadia.