Bungie has announced that Destiny 2's Festival of the Lost event will begin next week on Tuesday, October 16. This will be Destiny 2's first iteration of the Halloween-themed event which first debuted in the original Destiny.
Destiny 2 Festival of the Lost Details
This blog post has the full lowdown on what Destiny 2's inaugural Festival of the Lost will entail. The game's Tower social space will get a suitably spooky makeover to commemorate the occasion. Amanda Holliday will also offer special bounties that award Fragmented Souls upon completion. Players redeem Fragmented Souls to purchase themed masks and a unique Legendary auto rifle called Horror Story.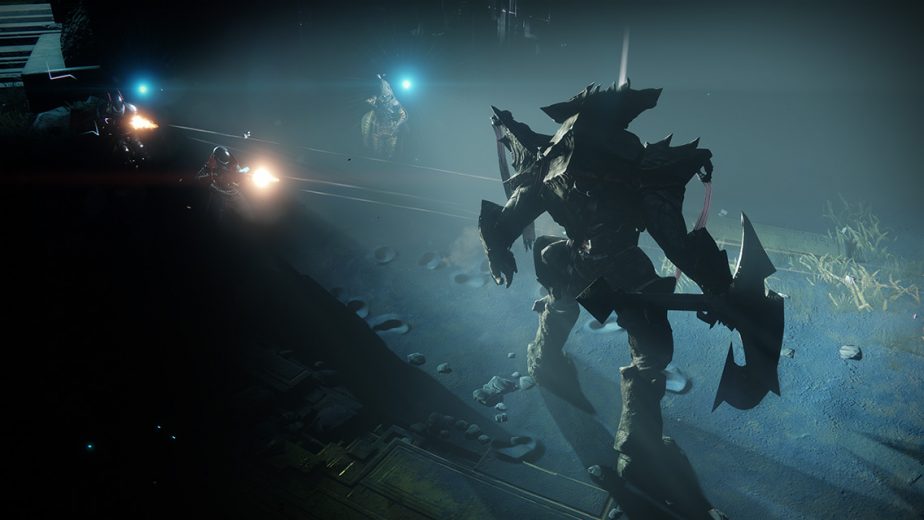 The main highlight of Destiny 2's Festival of the Lost is the Haunted Forest, a limited-time PvE activity. In the Haunted Forest, players will have 15 minutes to venture as deep into the forest as they can. The deeper parts of the forest contain tougher enemies, though Bungie hasn't revealed what rewards the activity grants. What is known, however, is that players can attempt the Haunted Forest solo, via matchmaking, or with a pre-made fireteam.
Destiny 2 Murder Mystery
Starting on October 30 there will also be a murder mystery to solve. It seems someone went and killed Master Ives, the Awoken Cryptarch who appeared in Destiny's House of Wolves expansion. Players will be able to solve Ives' murder via a new questline that will play out over several weeks. During each week, new questline objectives will award Powerful Gear, offering additional incentives for less lore-driven players.
Lastly, Tess Everis' Eververse will offer a selection of Halloween-themed cosmetic items such as ships, Ghost shells, and emotes. These items are available for purchase using Silver. The event's new Ephemeral Engrams also contain the new items. Players earn Ephemeral Engrams alongside Steadfast Engrams while the event is live.
Destiny 2's Festival of the Lost will kick off on October 16 and stick around until November 6. For more on Destiny 2, be sure to read about how Bungie will be tweaking the game's Iron Banner event. Tweaks are also being made to the game's Malfeasance Exotic weapon quest.