One of the premier new features that's coming to Destiny 2 via its upcoming Forsaken expansion is a game mode called Gambit that will blend elements of PvE and PvP gameplay. Ever since the initial Forsaken unveiling, Destiny 2 developer Bungie has been slowly teasing out new details regarding Gambit, such as how its PvP component will take player Power Level into account, and now the studio has confirmed that, at launch, Gambit will include four distinct maps.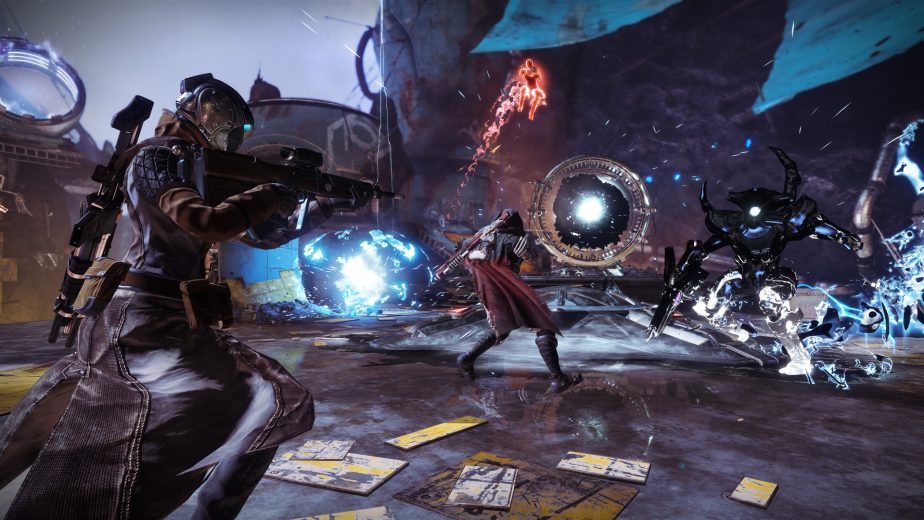 While initial impressions of the new Gambit mode were positive, some fans expressed concerns over how much replay value and variability the mode would have. In response to those concerns, Bungie senior designer Robbie Stevens sent out the following tweet in which he confirmed that Gambit will allow players to fight on four distinct maps, with each map pitting them against one of three randomly selected enemy races who will spawn in one of three different compositions:
Ya'll had a question about combat variance in Gambit. We believe variety is an essential component to keep the mode fresh over extended play.

Here's the breakdown for September.

4 Maps
3 Races per map
3 Variations of each Race on each map
= 36 Gambit Experiences https://t.co/egG7ozQhCt

— Robbie Stevens (@mursamune) June 15, 2018
In a follow-up tweet, Stephens also clarified what the "3 Variations of each Race on each map" point meant, saying that even if players fight the same enemy race (like the Cabal or Fallen) multiple times on a given map, the specific composition of the enemies they fight won't be exactly the same, with different variations including different individual units and spawning in different areas:
So, your rolling against the Cabal on Emerald Coast (the map we showed at E3). You'll end up fighting either Cabal encounter A, B or C. Different Cabal enemies will show up in each encounter, and where they spawn changes as well.

— Robbie Stevens (@mursamune) June 15, 2018
As Stephens noted in his initial tweet, this means that, at launch, the Gambit game mode will allow for a total of 36 unique combat experiences based on the specific map, enemy race, and variation that the game chooses. Add in the dynamic PvP mechanics in which a single player can invade the enemy team and disrupt their PvE efforts, and you have a game mode that should keep feeling fresh and engaging long after the Forsaken expansion's September 4 launch.