Battlefield 2042 Hazard Zone is the second of the upcoming game's modes to be revealed, and as many suspected, it is indeed a Battle Royale mode. Pitting squads of four players against one another on a vast, destructible map, in the midst of an onrushing storm, Hazard Zone is a race to claim Data Drives and get out alive.
Battlefield 2042 Hazard Zone – Sandbox Battle Royale
"Discover Battlefield Hazard Zone," writes DICE; "A tense, squad-focused survival experience combining edge-of-your seat gameplay with the best of the Battlefield sandbox. Inserted as a four-member squad, you must locate and retrieve critical Data Drives scattered throughout the battlefield, while competing against opposing squads with the same objective and local militias."
Hazard Zone was one of three game modes which were first announced along with the game itself. However, all details about the mode have been kept under wraps until now. We now know that Hazard Zone will be Battlefield 2042's take on battle royale; a spiritual successor to Battlefield V's Firestorm mode. It was always very likely that one of Battlefield 2042's modes was battle royale. After all, Firestorm's introduction to Battlefield V was higly successful, giving the game a second lease of life after its catastrophic launch and tepidly-received early seasons.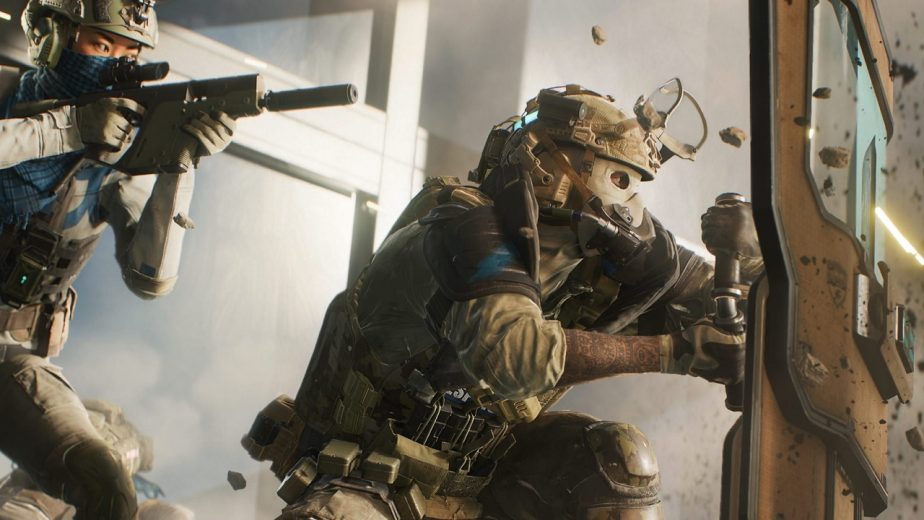 In Hazard Zone, players won't just be fighting one another – they'll be racing to claim Data Drives. An oncoming storm serves as the classic battle royale ring; forcing players into a smaller and smaller area until they can extract with their Drives. Interestingly, it appears that NPC enemies may be present in Hazard Zone, as DICE mentions players facing "local militias" and "Occupying Forces," which appear to be distinct from enemy players. However, there will certainly be no shortage of enemy players! Hazard Zone will boast an unprecedented 128 players when it launches.