While Sekiro: Shadows Die Twice took Game of the Year, and other major titles also performed well, the game which really dominated this year's Game Awards turned out to be Disco Elysium, which won more awards than any other title. Released in October to universal critical acclaim, Disco Elysium is an indie RPG title developed by an Estonian studio called ZA/UM. Not only did the game win Best RPG at the Game Awards, but it also won Best Narrative, Best Independent Game, and the Fresh Indie Game award.
Disco Elysium's Wins Four Categories at The Game Awards 2019
In this day and age, with games like Fortnite, Borderlands 3, and Modern Warfare dominating the market, it might be surprising to see an indie game from Estonia get the most wins at the Game Awards. However, nobody can contest that it doesn't deserve such success. While it may be an indie title, Disco Elysium is one of the most highly-rated RPGs of 2020. In fact, some reviewers have said that it's among the best RPGs currently available on PC. (It will be coming to consoles in 2020.)
For those who are unfamiliar; Disco Elysium took great inspiration from tabletop RPGs, featuring a heavy focus on dialogue and decision-making. The game's approach to story, while seemingly old-fashioned, nonetheless won it widespread acclaim; it currently has an average 91/100 score on Metacritic, and an 8.2 user score. While it is a much smaller game, reviewers have even compared it to major RPG titles like The Witcher 3. In the Game Awards, it won every award category it was a nominee for. It even beat both Final Fantasy XIV and Kingdom Hearts III for Best RPG, for example. In fact, its Best Narrative award victory saw it overcome Death Stranding and Control, both of which were Game of the Year nominees.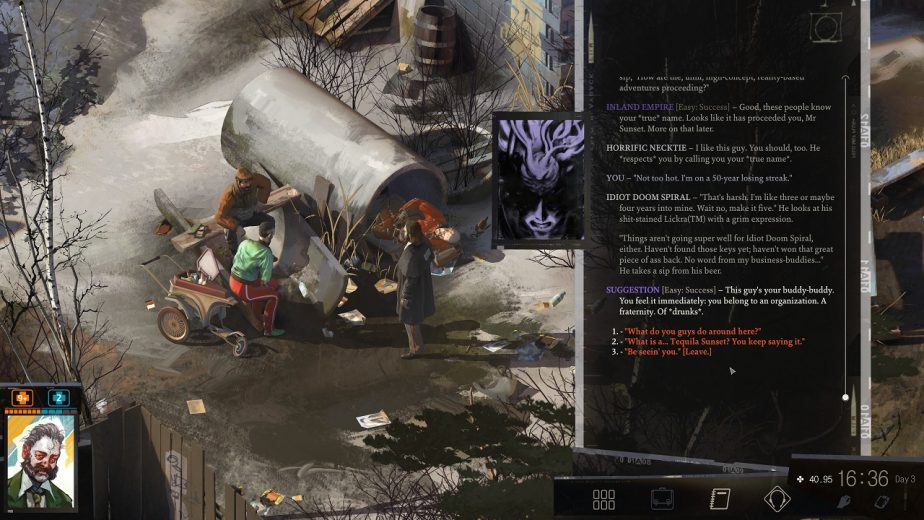 Hopefully, developers and publishers take note of its success. There has been a trend in recent years of story-driven RPGs with a focus on well-written narratives making a comeback. Hopefully, Disco Elysium will also show developers that great RPGs don't have to be enormous, triple-A titles to find success. That, and that they don't have to be full to the brim with micro-transactions, live service offerings, and the like.