The sequel of Doom: The Golden Souls is out, and it reminds us a lot of the old classic SNES Super Mario World. It is now available for anyone who would like to reminisce about their childhood days.
Doom: The Golden Souls 2 is a complete conversion mod for the second game in the franchise. It mixes Doom 2 with the SNES Super Mario World game and brings Doom to a sunny world. If you would like to see the Doom world moved to Super Mario's cute, full-of-bright-colors world, all you have to do is check out this fantastic mod.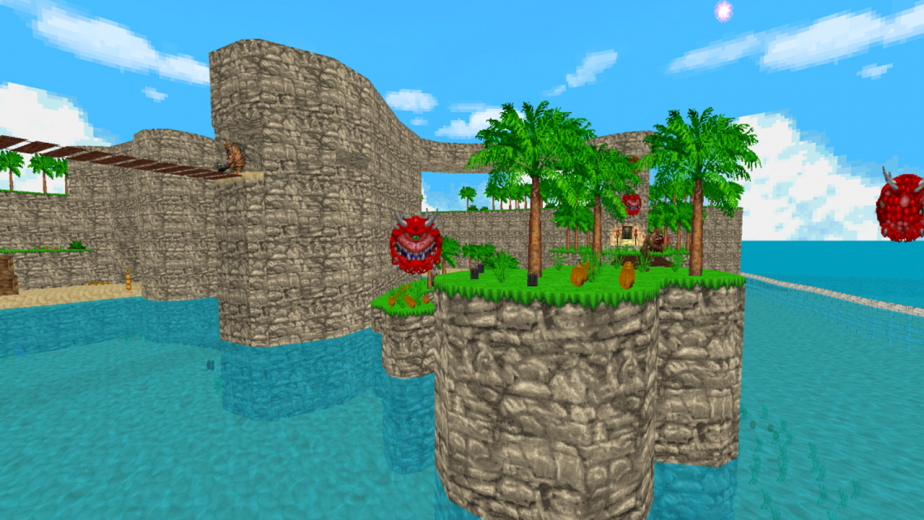 Andrea "Batandy" Gori is the creator of this sweet Doom game who also made the original Golden Souls mod back in 2014. The game contains a series of levels connected via a world map similar to Super Mario World's one. However, the map is filled with classic Doom enemies and monsters you have to shoot and kill to pass each level. It is an excellent experience for fans of both games, and they blend very smoothly.
Doom: The Golden Souls 2's gameplay is similar to the one from the Super Mario franchise. Additionally, you can teleport to any level if you want to retry or play the same level again. The launch trailer of the game instantly puts you in the mood of the old Super Mario game with its familiar music. It also shows that the game does not miss any of Doom's classic brutal nature. The funniest addition to the traditional Doom, however, is that of the coin collecting. You can have a look at Doom: The Golden Souls 2's launch trailer below:
You can download Doom: The Golden Souls 2 here. However, you will need the GZDoom mod loader, which you can download here. You also have to own a copy of Doom 2, which you can find at a reasonable price during the Steam Summer Sales.