UPDATE 12/21: Correction: EA Projected Earnings and Battlefield 5 Sales 
Although Battlefield 5 has hardly performed on a comparable level to Titanfall 2, which some analysts were predicting ahead of its launch, Battlefield 5 sales have certainly been below EA's expectations. The company has now given the first indication of just how far below expectations they were; a revision to their financial year 2019 revenue projections. All told, the revision factors in a drop of around $350 million.
Battlefield 5 Sales Behind Lower EA Earnings for the 2019 Financial Year
Battlefield 5's launch has been troubled, to say the least. After the release date was postponed by one month, EA avoided launching the game in-between Call of Duty: Black Ops 4 and Red Dead Redemption 2; the situation where analysts drew a comparison between the game and Titanfall 2. Nevertheless, it released during a very crowded and competitive launch window. In addition, EA's reputation among gamers is far from being positive at present; a situation not helped by a number of controversies prior to the game's launch. Some of these were driven by misogynistic rhetoric online, but others were certainly more justified, such as gamers' belief that the game was releasing in an unfinished state. Indeed, many of the game's major modes aren't coming out until March next year.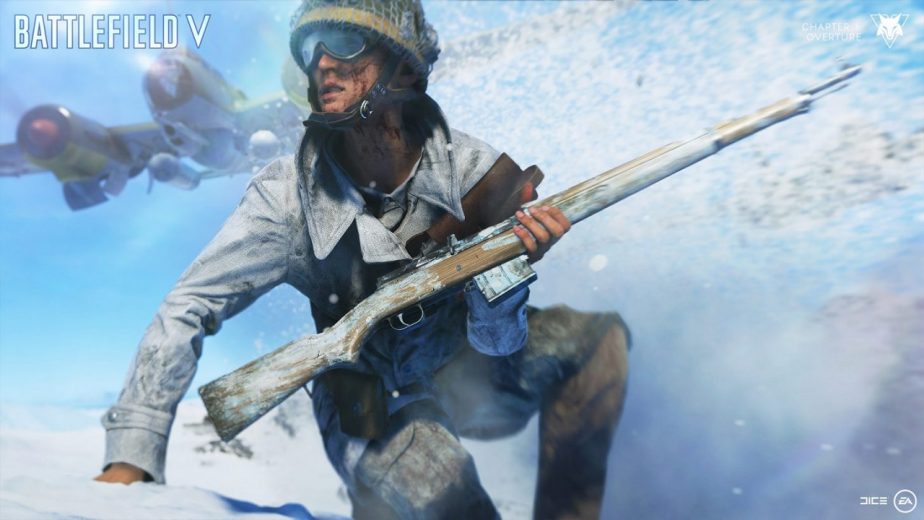 All of these conditions combined to cause Battlefield 5 sales to drop below projections at launch. While the game's release hasn't necessarily been a failure; (indeed, official review scores have largely been positive), the sales are much lower than what EA was hoping for. As such, EA has now revised their projected revenue for the 2019 financial year, as initially reported by Seeking Alpha. Previously, the company had projected earnings of $5.5 billion, but that figure now stands at $5.2.
EA is also suffering from a drop in shares of around 45%, with a new low for the financial year occurring this week. While this fall does come within a more general fall for the whole of the technology market; something which has been ongoing for several months, that only accounts for a portion of EA's recent drop. It remains to be seen what EA will be doing in the new year to counteract the projection loss of around $350 million, or what that will mean for the future of Battlefield.