The question of whether loot boxes should be classified as gambling has been raging for several years as their inclusion in games has grown more common. However, aside from a few rare examples, including Belgium, most countries have yet to take any action against them. Now, a report from the Gaming Regulators' European Forum (GREF) has determined that loot boxes don't generally meet the requirements to be classified as gambling the same way as casino or sports betting products. However, that's not to say that there aren't still areas for concern.
Loot Boxes and the Mechanics of Chance
The reason why there is some uncertainty about the classification of loot boxes is how they utilise chance. This has drawn comparisons to casino games like slot machines. "In the case of a loot-box," explains GREF; "one purchases something whose properties are unknown. The 'mechanics' of not being able to purchase what one wants, because the loot-box mechanism relies on chance, is considered by some to be akin to gambling. Chance is the only persistent element in the definition of gambling, notwithstanding the differences between each national gambling regulatory framework."
The Conclusions of the GREF Report on Loot Boxes
The new GREF report, which comprises research from regulators in 19 European countries, determined that, in general, loot boxes don't yet require regulation as a gambling practice. Although they do clarify that they may require regulation in some jurisdictions, they otherwise echoed recent statements by the UK's Gambling Commission; that loot boxes don't technically meet the legal definition of gambling. However, that doesn't mean that regulators don't have concerns about them. Indeed, GREF is notably concerned about the blurring of lines between gaming and gambling. Specifically, regulators recommend that companies be more transparent about these sorts of mechanics.
"The video game industry and the social gaming industry are encouraged to provide, and the consumer protection organisations to advocate for, more accurate information being displayed to consumers," states GREF; "(e.g. specify the scope of the 'in-game purchases' label, disclosure of the content of loot-boxes, and of the drop rates) as well as more flexibility in the playing of the game. This would include the possibility to acquire the same content in different ways by direct sale of in-game items included in loot-boxes, and providing for exchangeability of in-game items and enabling refunds."
The Need to Increase Parental Awareness of Loot Boxes
In addition to encouraging transparency from the industry, GREF also recommends greater efforts to increase parental awareness. "Regarding minors, awareness of parents, including the incentive for use of parental control in a systematic way; as well as the need to maintain a frank and productive dialogue with sector organisations to agree on more protective solutions, particularly amongst young people". Certainly, robust protections for children is a particularly pertinent topic; a recent report on esports betting tweets found that 45% of the people engaging with those tweets online were under the age of 16. That means that sports betting and casino sites are reaching this demographic.
Indeed, the report goes on to note the potentially problematic link between childrens' cerebral development and exposure to loot boxes; "Loot-boxes mechanics are considered by consumer associations to contribute to gambling addiction," they explain; "children's cerebral development makes them unable to control gambling features in games. Those features are also considered to expose and acclimatise them to gambling. […] One will always receive something with loot-boxes, but if one gets an item, he/she already has or doesn't desire, it will be considered as a loss. Therefore, one could be induced to spend more to chase a win." This is not too different from how gamblers chase a win while playing roulette, slots and other casino games.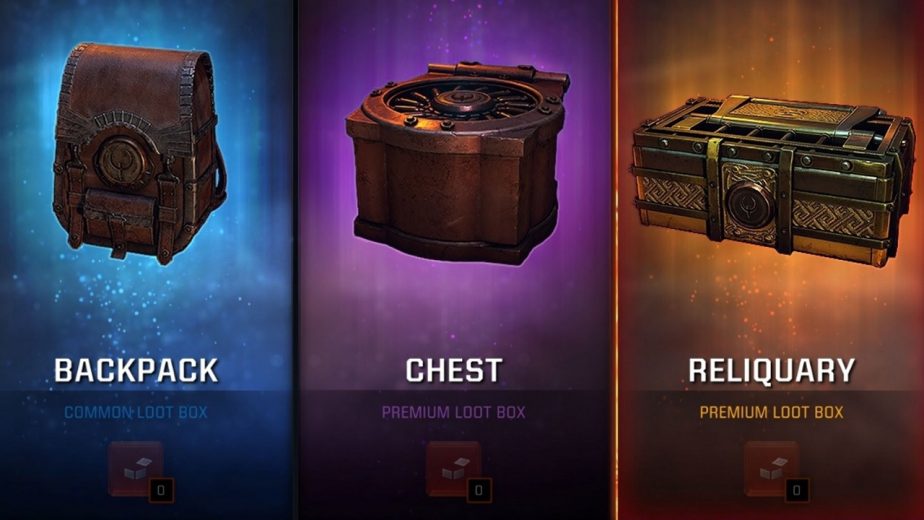 The Difference in Age Restrictions for Gambling Practices
Of course, even if loot boxes don't technically constitute gambling like casino games do, the aspect described above could be quite problematic. When it comes to traditional gambling operators, strict age restrictions are already in place, even online. The UK's Gambling Commission, for example, worked directly with online betting operators to implement tighter age restrictions earlier this year. Loot boxes, however, have no such age restrictions as of yet.
However, recent reports have shown that even in this area, regulators may need to also work with social media platforms. When it comes to online activity, Google is less of a problem than Twitter, for instance. This is because of the way that advertising is displayed on those sites, respectively. After all, if somebody Googles "Top German online casinos 2019," for example, then they will eventually hit an age restriction block when they move from Google to the individual sites, as they should. However, Twitter is more problematic because it has the potential to expose people to advertising irrespective of age. This is a major problem for the esports betting industry at present.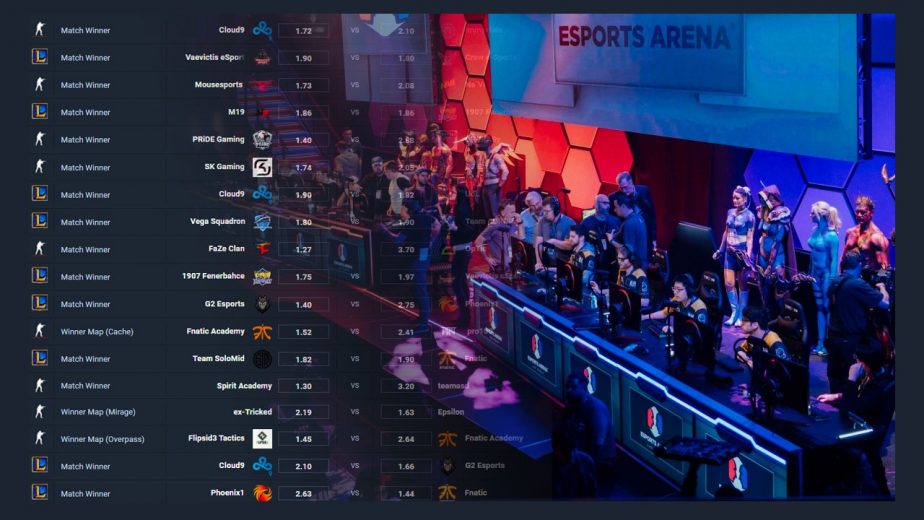 Thus, there is a clear need for at least some degree of parental awareness of their child's online activity. Reports have shown that one in eight children in the UK follow at least one gambling operator on social media, for example, be it Twitter or Facebook. Proper age restrictions are important, but where lines are blurred, parents should seek to be properly informed and aware.
The Gaming Industry and Loot Boxes
Fortunately, the triple-A gaming industry has seemed to have begun a recent move away from lootboxes. (Most likely due to a rise in public pressure and their near-universal unpopularity among gamers.) In fact, this public pressure could eventually result in them disappearing altogether in the future, irrespective of regulation; "Consumer associations believe that public opinion may reach a tipping point in the coming years," states the GREF report; "as regards loot-boxes insofar that they are considered problematic for young people". However, for now at least, loot boxes remain common in certain areas of the gaming market; particularly on mobile and in free-to-play titles. While they may not require regulation as gambling, pushing for transparency and awareness is certainly wise.