The Season of Dawn in Destiny 2 is just 2 days away from now. And we can't wait to experience the story of the greatest Titan who ever lived – Saint-14. With Season of the Undying ending soon, there will be some activities and triumphs leaving the game. So, if you haven't acquired and unlocked them already, now is the time to do so. 
Destiny 2: Everything Leaving With Season of the Undying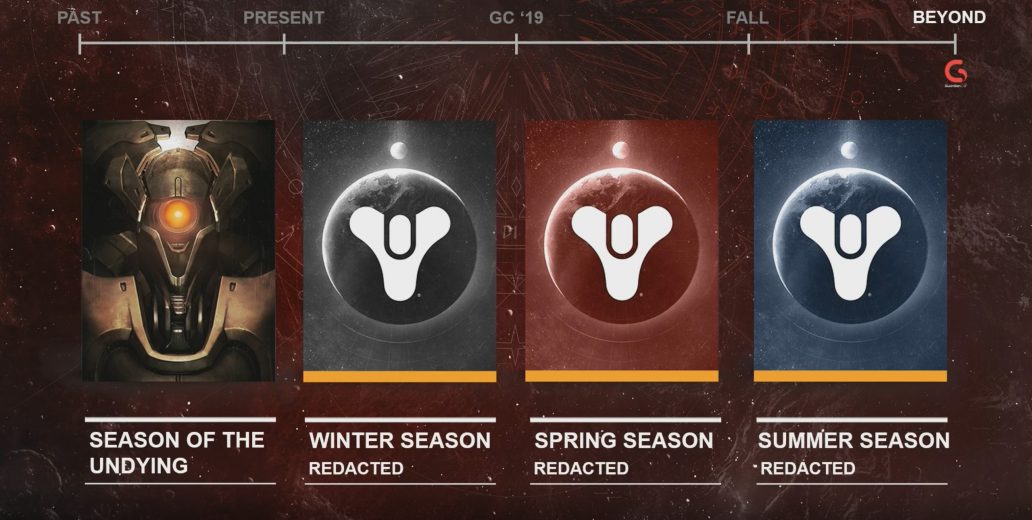 According to the Bungie's blog-post, below are the item's that will be leaving the game once Season of Dawn starts on December 10, 2019, at weekly reset:
Season of the Undying Season Pass and bonuses from the Season Pass
Season of the Undying Seal and Title
The Vex Offensive
Vex invasions on the Moon
Weapon frames and bounties from Ikora for the Vex Offensive
Ikora's Vex Offensive Weekly Challenge
Emblems and Shader Quests/items from Season of the Undying
Incomplete items in the Collection Badge will turn invisible
Lore – "The Last Days on Kraken Mare"
The Gatelord's Eye seasonal artifact
Player power increase from the Gatelord's Eye
Season of the Undying artifact mods
The Leviathan's Breath exotic quest if players didn't own the Season Pass. This will be available to players who own a Season Pass either now or in the future.
Season of the Undying specific materials (Vex components, etc)
Triumphs:
Season 8: Power Bonus
Season 8: Progress
The Front Lines
Final Assault
Rapid Assault
Precise Assault
Perfect Assault
Flawless Assault
Offensive Expert
Offensive Tactician
Offensive Sharpshooter
Offensive Finisher
Operative
Moonlight Crescendo
Lunar Fashion
Dark Side of the Moon
Crater Spark
Over the Moon
Season 8: Vanguard
Season 8: Nightfall
Season 8: Engagement
Season 8: Rituals
Season 8: Combat
Season 8: Challenges
Season 8: Valor Legend
Season 8: Valor
Season 8: Glory Streak
Season 8: Glory
Season 8: Iron Banner
Season 8: Iron Will
Destiny 2: Shadowkeep is now live on PlayStation 4, Xbox One and PC, released on October 1, 2019, and later in November on Google Stadia.