Fallout 4: New Vegas, the mod project which aims to recreate Fallout: New Vegas in Fallout 4, recently released a new gameplay demo. The 10-minute video showcases the game's opening, including character creation. One feature which was highlighted during the recent demo was the entirely new voice acting.
Voice Acting in Fallout 4: New Vegas
Fallout 4: New Vegas is a rarity among mod projects; the modders actually have the official sanction of Bethesda. However, earlier this year, another mod project ran into trouble with using pre-recorded voice acting. A similar project which aims to rebuild Fallout 3 in Fallout 4 shut down after they spoke with Bethesda and found that they would not be allowed to use the voice acting from Fallout 3. The same applies to Fallout: New Vegas. The Fallout 4: New Vegas team previously described this as a "bump in the road," but have continued with development.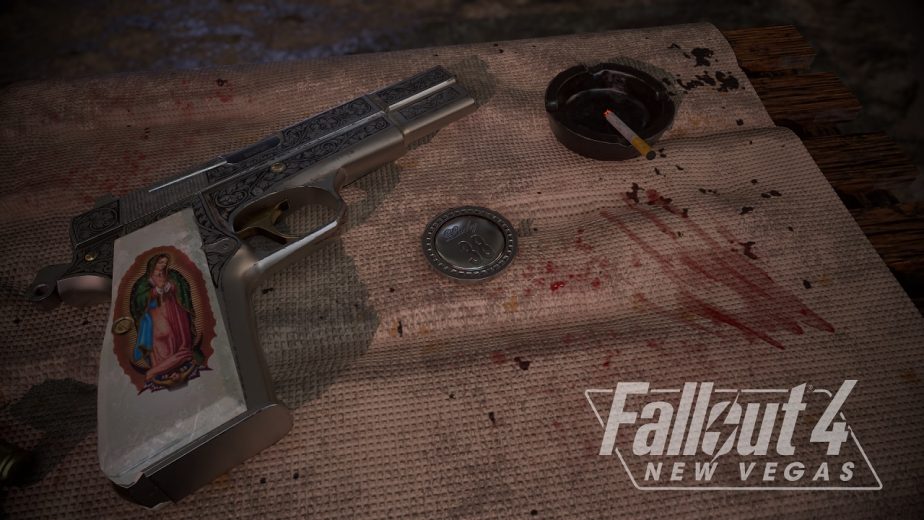 The modders quickly discarded any plans to re-contract the original voice actors, as doing such would be very expensive, not to mention that most, if not all, of the actors were unlikely to be interested. Instead, the modders will recreate all of the game's dialogue with entirely new voice actors. Since that decision, the team has been searching for actors for their new cast, and has reportedly had hundreds of applicants; the mod has a huge community of fans online.
The first use of the new voice acting appears in the recent gameplay demo; the new voice acting for the character of Doc Mitchell, who guides players through the character creation process. The team have been carefully searching for actors who will sound as close to the original cast as possible. Certainly, the actor cast as Doc Mitchell is strikingly close. This will no doubt be a painstaking amount of effort. However, the team's dedication to getting their recreation as faithful to the original game as they can is apparently up to the task.