The original "Take Me Home, Country Roads" was a hit single by John Denver from 1971. The almost fifty-years-old track has seen a huge resurgence in recent weeks, however, thanks to Bethesda; the studio used a cover of the song in their announcement trailer for Fallout 76. Last week, Bethesda released the song online, and pledged to donate all proceeds from its sale to the charity Habitat for Humanity. Within twenty-four hours, the Fallout 76 Country Roads cover had reached #1 in the US iTunes charts.
The Fallout 76 Country Roads Cover
Bethesda released their cover, performed by Copilot Music + Sound, to coincide with Independence Day in the United States. The track rapidly climbed the ratings to #1. It only held the spot for a few days, but that's certainly a rare achievement for a piece of game music. It certainly suggests that there is a lot of interest in Fallout 76 from fans, which should really come as no surprise, despite player reservations over the inclusion of multiplayer.
Peep that number one spot on @iTunes 👀💛💙 pic.twitter.com/reUutIp6NB

— WVU Mountaineers (@WestVirginiaU) July 5, 2018
As of the 7th of June, the Fallout 76 Country Roads cover has fallen back to #26 in the US iTunes singles charts. Nevertheless, its brief tenure of #1 is a good indication that it has sold extremely well. All proceeds from the sale of the cover track are to be donated by Bethesda to Habitat for Humanity; a global nonprofit charity which specializes in building homes and communities in impoverished areas. Habitat for Humanity operates in some seventy different countries and has built over one million homes since 1976.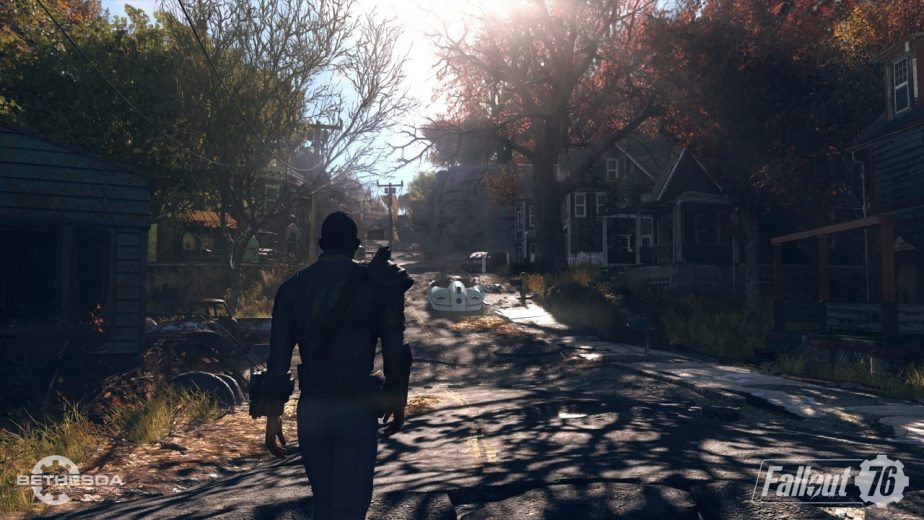 The partnership with Habitat for Humanity is notably in-tune with the theme's of Fallout 76. The charity has a presence in all fifty US states; meanwhile, Fallout 76's overarching message so far has been for players to "rebuild the homes that were lost". Bethesda stated that this donation will be the first of several planned partnerships with Habitat for Humanity; spanning the lead-up to Fallout 76's release. However, they have yet to announce what those partnerships will be.