The Purveyor, a brand-new vendor for Fallout 76, arrives in-game today. This unique Mole Miner merchant is much more than a simple vendor, however; she will allow players to buy new Legendary items! However, the Fallout 76 Purveyor doesn't accept Caps like other in-game vendors. Instead, players will need to exchange their unwanted Legendary items for a currency called Legendary Scrip.
The Fallout 76 Purveyor: Legendary Items for Legendary Scrip
In one of the most recent game updates for Fallout 76, Bethesda added a number of Legendary Exchange Machines. These machines are located at the various train stations scattered around Appalachia. When a player finds one of the machines, they can exchange any Legendary items that they have but don't want for Legendary Scrip; the new currency needed to buy items from the Purveyor. This is currently the only way to get Legendary Scrip.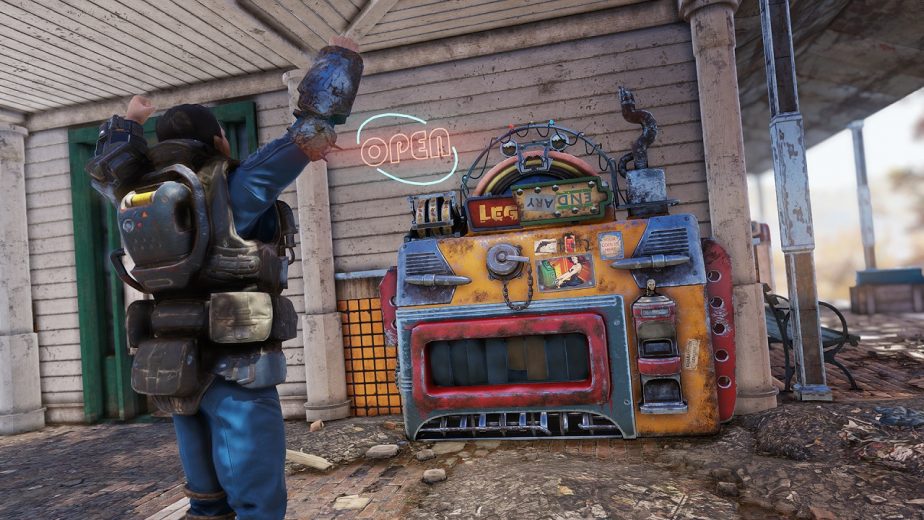 Now, the Purveyor was initially meant to appear in Fallout 76 in a week's time, on the 23rd of May. Fortunately for fans, that arrival date was recently shifted to the 16th. She can be found at her new shop which is at the abandoned Berkeley Springs Train Station. There, players can buy new Legendary Items using their Scrip. Unlike standard Vendors, however, players won't simply choose items from an inventory list. Instead, the Purveyor sells items with some random choice attached.
Essentially, players will choose whether they want to buy new armour, a new melee weapon, or a new ranged weapon. You can also choose how many Legendary attributes you want it to have; one, two or three. The item you receive will always fit into those two decisions, but all other aspects are random. So, you can guarantee that the item will be powerful, but you can't simply choose the exact item you want. It's unknown if Bethesda plans to make changes to the Purveyor yet, but it's certainly possible that they may be looking to player feedback on this new feature. After all, the Purveyor is evidently catering to higher-level players looking for more content.