Although most fans are probably looking forward to Fallout 76 following Bethesda's E3 coverage, plenty are also watching the various teams of mod creators working on huge overhaul mods for past Fallout titles. One of the largest out there is Fallout 4: New Vegas. This ambitious mod is aiming to create Fallout: New Vegas within Fallout 4; offering Obsidian Entertainment's Fallout title the improved engine and graphics of the 2015 title, along with all new voice acting.
Fallout 4: New Vegas
The team behind Fallout 4: New Vegas recently posted a Devlog update, giving fans a look at their most recent progress. "Our weapons team has recently seen the release of Painter2099's Service Rifle Redux for fans on both PC and Xbox One," it states, "and some other cool weapons have also been getting closer and closer to completion – we hope to soon be able to show them off in action."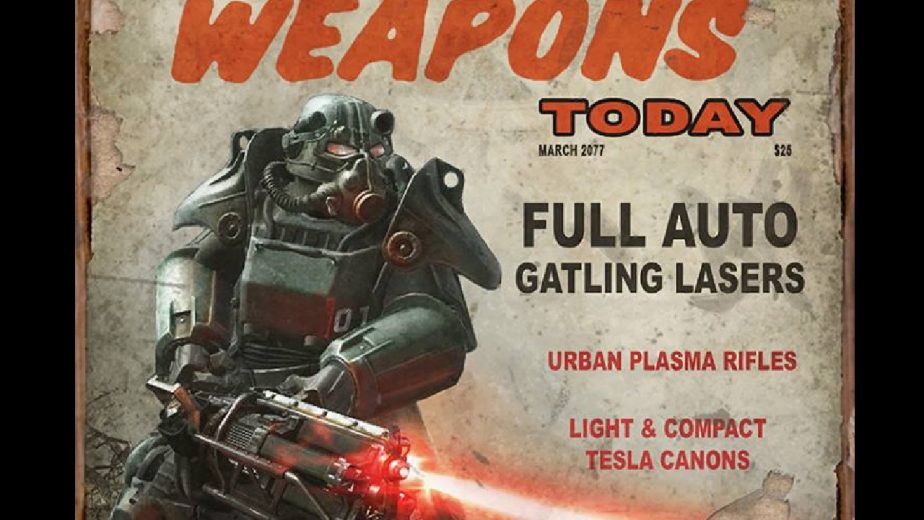 While their weapon and prop teams may still be working on getting a lot of content into the game; their level design team is progressing smoothly according to the update. Fans of New Vegas may be interested to hear that they are increasing the world size over the original; "The dusty highways of Nevada have been seeing some love as of late," continues the Devlog; "to make them look and feel both convincing and interesting – many folks consider the world of New Vegas to be sparse, and with the increase in worldspace size we're working with, we're taking extra care to ensure that the world is still interesting to explore while still feeling like the dangerous desert it should."
The development team also showed off their new series of skill magazine covers. As you can see, the covers are much more detailed than the originals from Fallout: New Vegas; certainly testament to the hard work put in by the artists on their team.