Since the announcements at E3, Bethesda has revealed some additional information about Fallout 76, but not a great deal. Most fans are now waiting for the announced launch date of the game's public beta. However, more Fallout news has emerged from Fantasy Flight Games, a company known for producing tabletop games. The company recently posted a teaser on social media which strongly suggests that they will be releasing a new Fallout board game.
A Fallout Board Game?
Fantasy Flight Games has produced plenty of tie-in board games in the past. The company is known for Game of Thrones: The Iron Throne, Star Wars: Legion, and The Lord of the Rings: Journey to Mordor, among others. Last year, in fact, the company released "Fallout: The Board Game". That board game was based on Fallout 3 and 4.
— Fantasy Flight Games (@FFGames) July 12, 2018
Now, the company has posted a "Please Stand By" teaser on Twitter and Facebook. The image has been used before as a teaser for Fallout announcements. Most recently, the image was live-streamed for 24 hours before the announcement of Fallout 76. This image, however, features both the Bethesda and Fantasy Flight Games logos.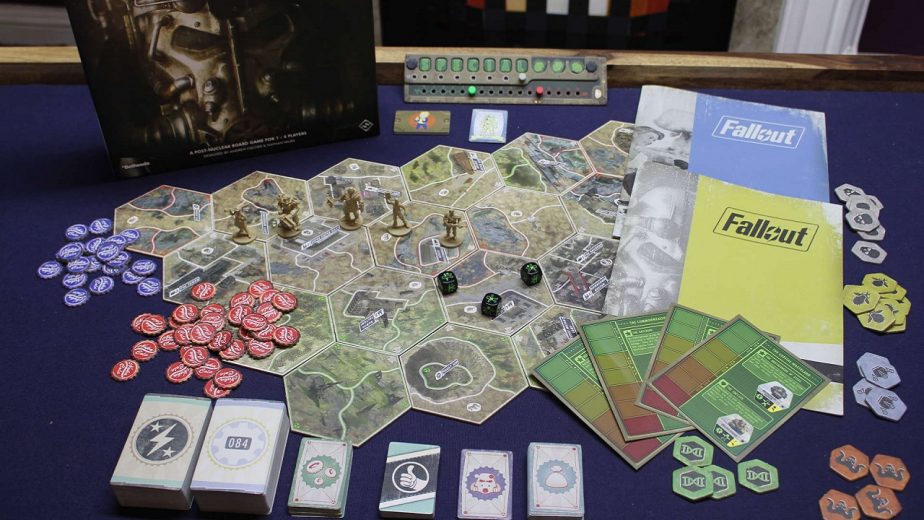 For now, there is no additional information available. However, it seems like a strong indication that the company is close to announcing a new Fallout project. Given Fantasy Flight's history, a new Fallout board game would be the most likely announcement. It's also possible that it could be an expansion for the existing game, themed around Fallout 76. The company has also published card games in the past, as well as some tabletop RPGs; there are other possibilities beyond board games.
Given that Fallout 76 is due to release in November, it would make sense if this announcement were some sort of tie-in release. However, it may be worth noting that the teaser image is generic. It isn't the same image used to tease Fallout 76, nor does it feature any mention of the new game. As such, it could be unrelated to the upcoming game.