The founder of FFXIV fan site The Moogle Post, known as 'Oldbear Stormborn', has been accused of sexual harassment and blackmail by over a dozen women in the Final Fantasy XIV community. The news broke via an investigation from PC Gamer recently in which the site interviewed nine of the alleged victims. The initial case of harassment allegedly began in 2013, the same year as the launch of A Realm Reborn.
Stormborn allegedly was an emotional manipulator, becoming extremely possessive of his relationship with the first victim, named Kate in the PC Gamer article. He would get jealous and call her names if she spoke to other men in FFXIV before immediately shifting to noting his love for her. Kate says that the relationship between the two led to "deep depression" because of the abusive relationship.
When Kate finally had enough, she attempted to kick Stormborn out of the Free Company – FFXIV's version of guilds – and she stated that he didn't take that well. The harassment and abuse suddenly turned into blackmail. Oldbear Stormborn threatened to leak sensitive pictures and videos. There are several similar stories, many of which are graphic in nature.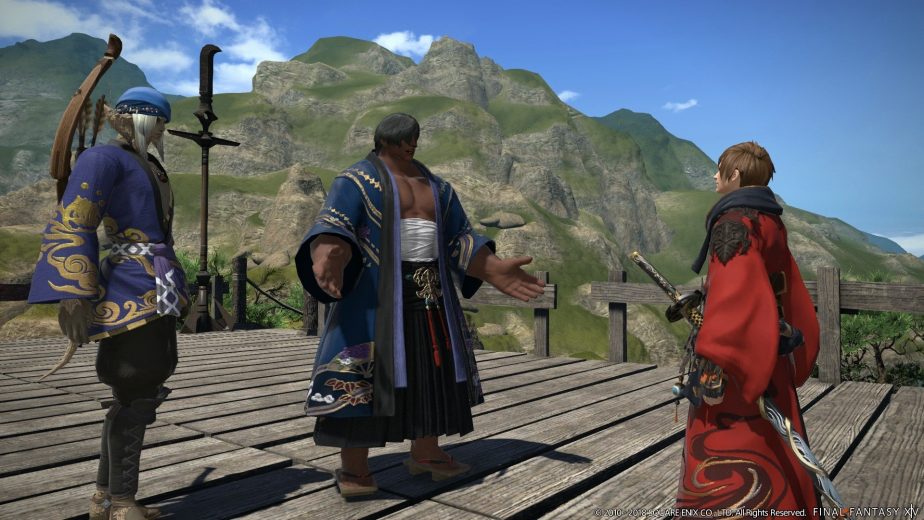 One FFXIV player, in particular, allegedly ended up staying with Stormborn for two months in real life when the visit was originally supposed to be just a week. This was due to Stormborn running out of money and him not taking her home as first promised. The woman described the situation as living in a "jail cell."
Oldbear Stormborn created The Moogle Post as mentioned in the midst of the sexual harassment and blackmail, a fan site dedicated to all things FFXIV. The site claims to be the "largest" dedicated Final Fantasy XIV fan site. During the investigation into these matters, PC Gamer notes that Stormborn left the site despite being the founder. However, he has since returned to the site in an unknown capacity.
Though Stormborn now has his in-game username smeared by the accusations, the victims note that this doesn't stop him from simply making a new character on another world – server – and repeating the process. It is their hope that these accusations coming to light will "inform other women in the future who might possibly meet him."