As gamers continue to enjoy FIFA 19, the game is nearing shelf life, based on previous versions of the game. Each and every year, EA Sports releases a brand new FIFA for the football fans worldwide. Based on a recent Amazon listing, it appears that one version of the game may have an official release date. Here are the latest details on the FIFA 20 release date rumors and when we might expect the new game.
FIFA 20 release date seen on Amazon listing
We previously reported that a FIFA 20 gameplay demo is set to take place at next month's EA Play event in California. It will be one of several games on display along with Madden 20. While the Madden game already has a release date in early August, there has yet to be any announcement about FIFA. However, a listing that popped up on an Amazon sales page seems to show one.
The sales page, shown via the screenshot below, is a listing for the Nintendo Switch version of FIFA 20. There's no game cover revealed yet and the page is relatively sparse with details.
According to the Amazon sales page, the FIFA 20 release date is September 28, at least for the Nintendo Switch version of the game. EA Sports has yet to confirm or announce the release date. Still, based on previous FIFA title launch dates, it could make sense. It could also just be a reference to when FIFA 19 released.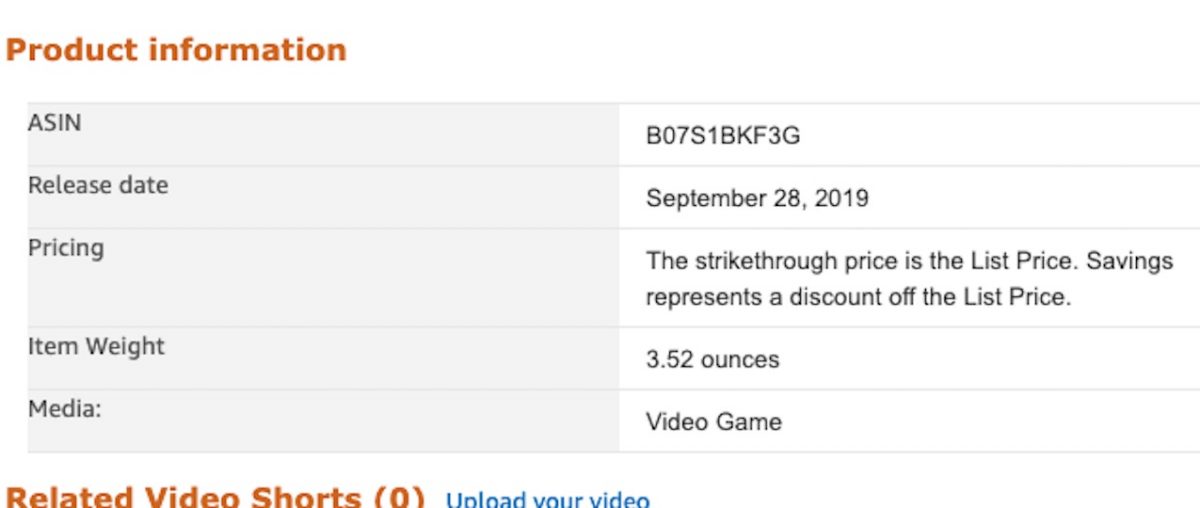 Previous FIFA video game release dates
The FIFA 19 video game released in North America on September 28, 2018, so it's possible the listing is simply using that date in 2019. The FIFA 18 game arrived on a release date of September 29, 2017, while FIFA 17 released on September 27, 2016.
Going back to FIFA 15, the game has never released earlier than September 22 or later than September 29. So the best guess is the FIFA 20 game will arrive within that seven-day window. The FIFA 19 reveal trailer arrived last year on June 9, so the new game's trailer should be on the way soon.
Either way, Nintendo Switch enthusiasts are hoping that the new version of the game on their console will be comparable to what arrives to the market for PS4 and Xbox One.
For now, the FIFA 19 game is still up and running for many gamers with Ultimate Team features still popular. Check out the latest Team of the Week 36 for more details on what's new in FUT mode.
Also, check out our FIFA news page to stay updated for when any information arrives for FIFA 20.