EA's FIFA 22 Future Stars Swaps is coming soon and bringing great rewards into Ultimate Team for gamers. The campaign features two teams of the best young footballers today. It'll involve getting Tokens in several different ways, and then gamers can exchange them for rewards. Among those rewards will be specific packs and player items in FUT mode. Here are more details on how the Future Stars Swaps program works.
How does FIFA 22 Future Stars Swaps program work?
With Team of the Year ending, the FIFA 22 video game has a new campaign coming this week called Future Stars. With FIFA 22 Future Stars Swaps, gamers will need to accumulate Tokens in Ultimate Team. These Future Stars Swaps Tokens can then be traded for rewards in FUT.
Gamers will be able to earn Future Stars Swaps Tokens through Squad Building Challenges and Objectives in Ultimate Team mode. There will also be one Token available in Squad Battles, and another available via a pack within the FUT Store.
A total of 28 Tokens are available to acquire or earn in FUT. The Tokens can then be traded for rewards including packs and high-rated player items to use in Ultimate Team mode.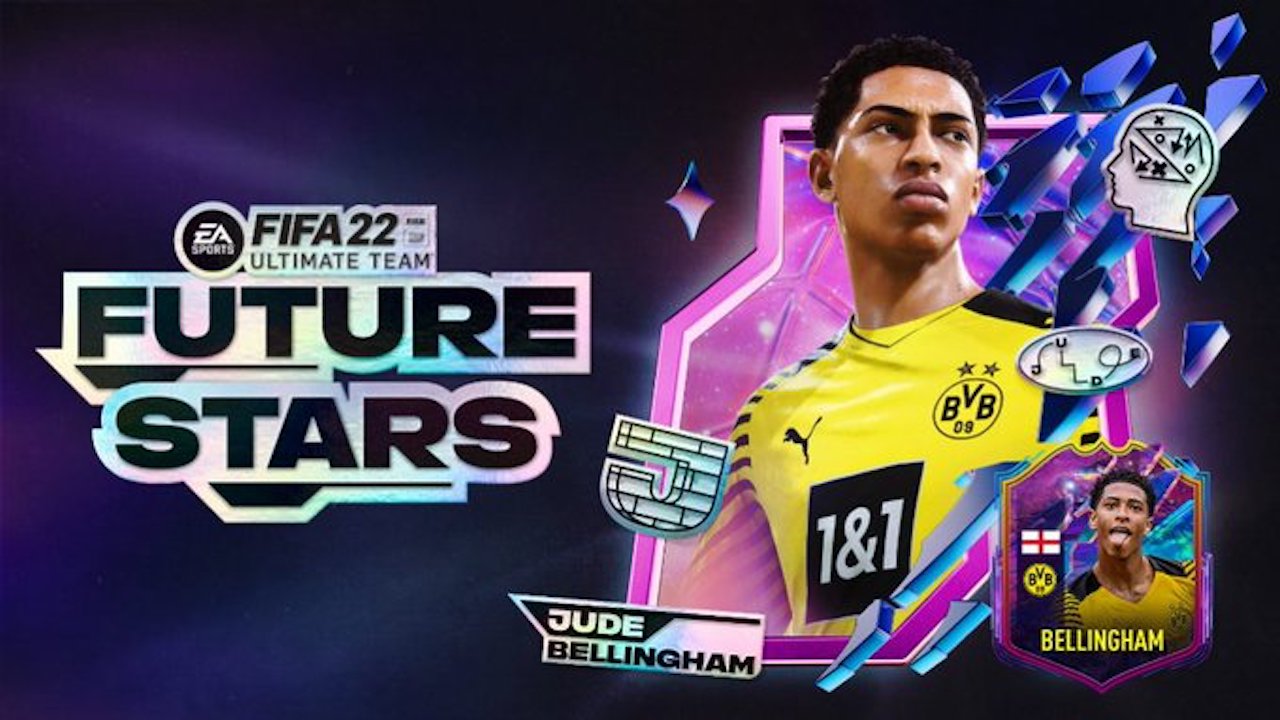 What are the Future Stars Swaps rewards?
Gamers can trade anywhere from two Tokens up to 25 Tokens for various rewards in FUT. That includes a Rare Players Pack at the two-token level, all the way up to a Future Stars Team 1 Player Pick for 25 Tokens. Among the available players are Jeremie Frimpong and Connor Gallagher for other Token exchanges.
25 Tokens – Future Stars Team 1 Player Pick (x3 options)
20 Tokens – 89 OVR Future Stars Connor Gallagher
15 Tokens – 85+ x10 Player Pack
12 Tokens – 88 OVR Future Stars Jeremie Frimpong
12 Tokens – Future Stars Team 1 Pack (x1 Player)
8 Tokens – 86 OVR Future Stars Jeremie Frimpong
5 Tokens – Ultimate Pack
3 Tokens – 81-89 x10 Player Pack
2 Tokens – Rare Players Pack
According to EA, "each reward can only be redeemed once" for the above options.
When does the program begin and end?
Based on details from EA's FIFA website, the new Ultimate Team campaign will launch on February 4, 2022. Swaps become available within SBCs starting on Friday, February 11 at 6 pm UTC. The program will end on Friday, February 25 at 6 pm UTC.
This arrives after the recent FIFA 22 Team of the Year player items went into packs this past Friday. Those included TOTY Final XI, TOTY 12th Man, and Honourable Mentions items.
Some of the predictions for Future Stars players coming to the promotion are Barcelona CM Gavi, Salzburg ST Karim Adeyemi, and Rennes RW Jeremy Doku. Other picks going around include Benefica's Goncalo Ramos and Athletic Madrid's Matheus Cunha.
There are also some Future Stars teams leaked online promising various players for Team 1 and Team 2 in the promotion. We won't spoil the details here, so stay tuned for the FIFA 22 Future Stars Swaps launch on Friday!
Visit VGR's FIFA page for more updates and guides about Ultimate Team news.