Overwatch World Cup player tryouts are currently underway and some teams have already started to roll out their rosters, with announcements from Australia and Norway earlier this week. Now, Team Finland has revealed their talent-saturated lineup that includes players from both Overwatch League and Overwatch Contenders.
"Our roster has now narrowed down to twelve players of which seven will be picked for the final roster," Finland's committee posted on Twitter. "We decided to focus mainly on the Overwatch League and Contenders players, since there are a lot of Finnish talent in those fields."
Our roster has now narrowed down to 12 players of which 7 will be picked for the final roster!

🛡️@fragi
🛡️@LhCloudy
💪@zappisOW
💪@rCk_ow
🗡️@LiNkzrOW
🗡️@DF_Taimou
🗡️@Davin_OW
🚑@BigGooseOW
🚑@Masaa_ow
💉@Shaz_OW
💉@ZuppehOW
💉@Ripa_ow #torille #OWWC18

— Team Finland Overwatch (@owwcfinland) June 22, 2018
Players that Finland picked up from the Overwatch League include:
Aleki "Zuppeh" Kuntsi from Florida Mayhem
Benjamin "BigGoose" Isohanni from Los Angeles Gladiators
Jiri "LiNkzr" Masalin from Houston Outlaws
Jonas "Shaz" Suovaara from Los Angeles Gladiators
Joona "Fragi" Laine from Philadelphia Fusion
Joonas "zappis" Alakurtti from Florida Mayhem
Timo "Taimou" Kettunen from Dallas Fuel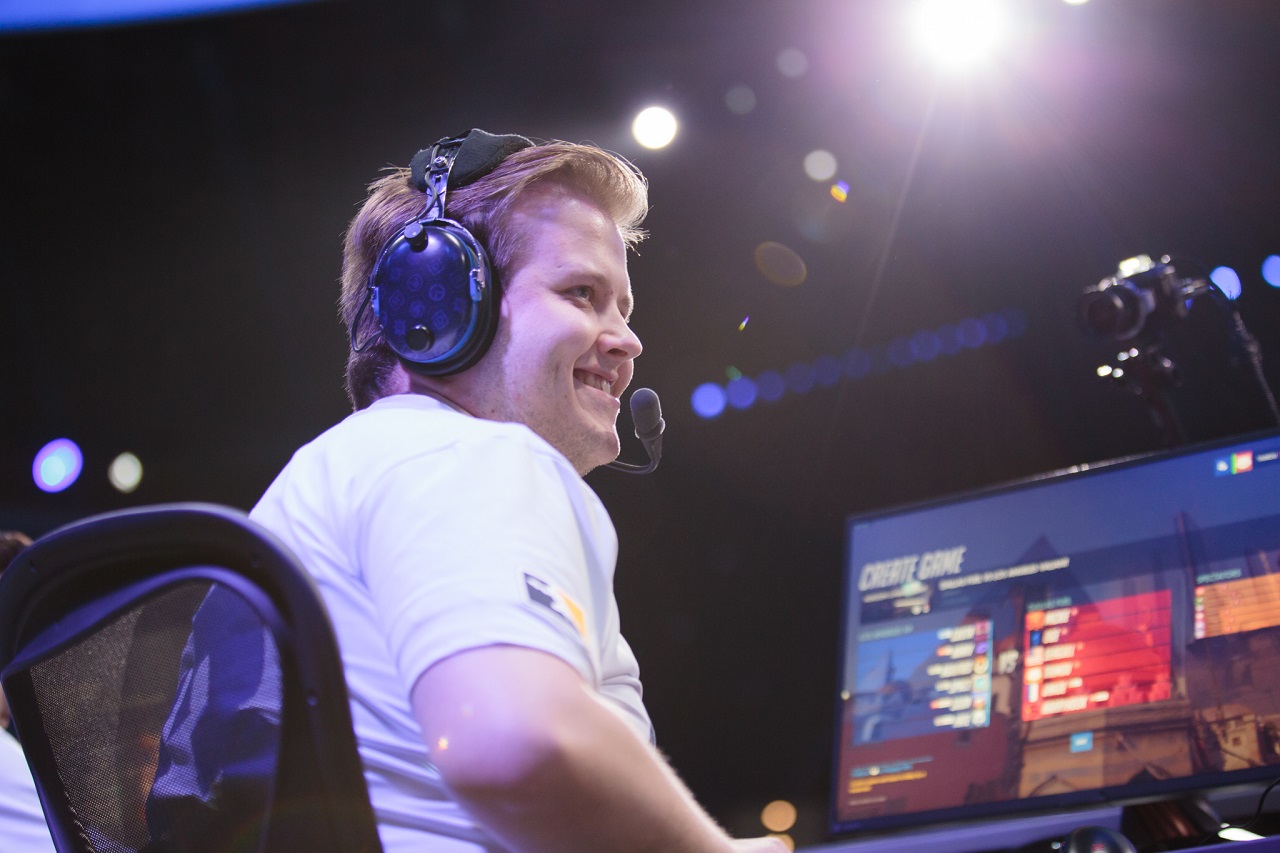 The rest of the team was formed from Overwatch Contenders 2018 season one runners-up Team Gigantti:
Petja "Masaa" Kantanen
Richard "rCk" Kanerva
Riku "Ripa" Toivanen
Roni "LhCloudy" Tilihonen
Tuomo "Davin" Leppanen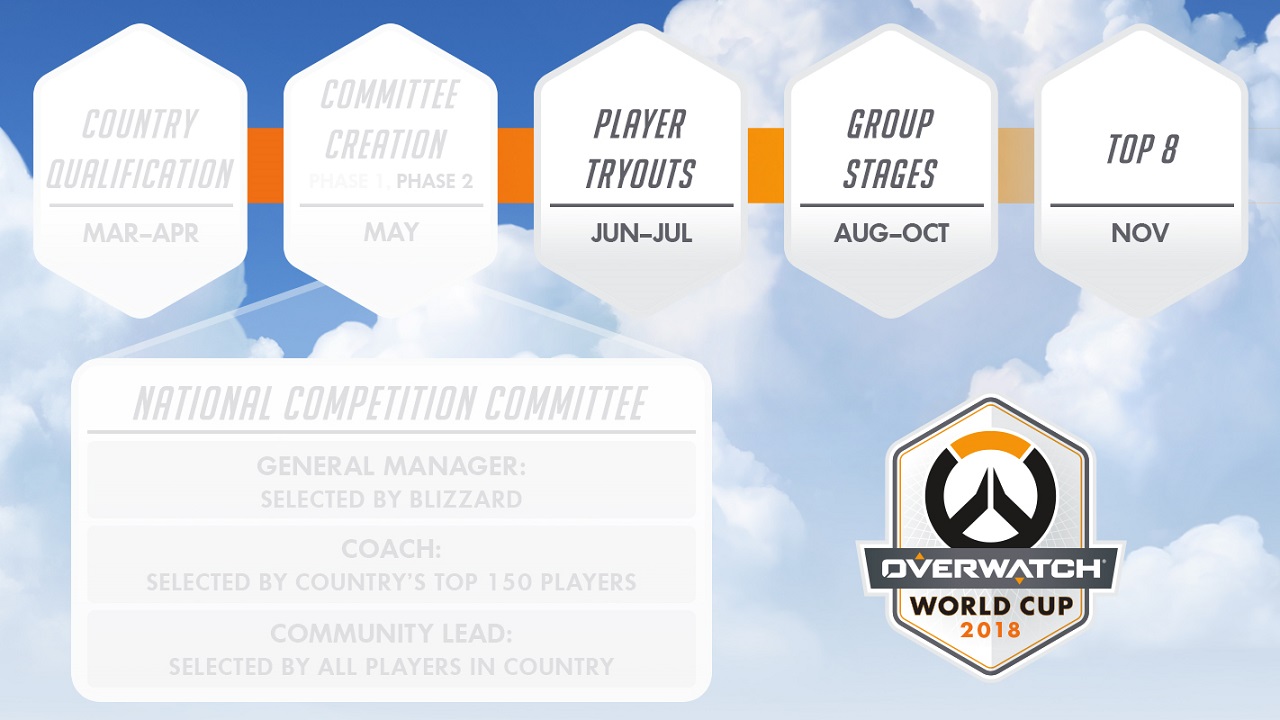 Finland has consistently brought a highly competitive team to the Overwatch stage, placing fourth at the 2016 Overwatch World Cup. However, the team didn't make it out of groups last year.
Finnish Overwatch players will also compete in a national tournament held at Assembly Summer in August, where some of the Contenders are likely to show up. Team Gigantti were champs of this year's winter tournament.
Australia and Norway also revealed their rosters earlier this week. Team Australia includes Los Angeles Valiant support Scott "Custa" Kennedy, a bunch of Blank Esports players, and a few Overwatch World Cup alumni.
World Cup roster for @PlayOverwatch 2018 World Cup 🌏🏆

🛡️@BLK_Trill
🛡️@Quatz__
💪@BLK_AdamS
💪@DS_punkinoz
🗡️@BLK_ieatuup
🗡️@BLK_Hus
🏹@BLK_ckm
🏹@yookstah
➕@BLK_tongue
➕@AkrakenGG
💉@Custa
💉@BertlogOCE

📒🖊️@GunbaOW
🧑@BLK_Rqt
🗣️@oasisoverwatch pic.twitter.com/LieGYVx0q1

— Australia 2018 WC 🇦🇺 (@AUSWC2018) June 20, 2018
Meanwhile, Team Norway brings some familiar faces to their roster, like Jorgen "Decod" Myrlund from Last Night's Leftovers, analyst ikael "mkL" Skjonhau, and Angry Titals DPS Stefan "ONIGOD" Fiskerstrand.
🇳🇴 Roster for @PlayOverwatch 2018 World Cup 🏆

🛡️@KnutJohnsen2 @DecodOW @Tricky_OW
🗡️@onigodow @Invision_OW @yiqids @Frost_OW @TracK_OW @good3st
💉@IkowOW @Melk_OW @iPN_OW
🤵@smwilmann
📝@mkL_ow
🤳@Average_Jonas #WinterIsComing

Full read: https://t.co/Qk5wAF8qwb pic.twitter.com/92bUEnpAIF

— Team Norway Overwatch (@TeamNorwayOW) June 21, 2018
Though the Overwatch World Cup won't be taking place until BlizzCon in November, the group stage events are right on the horizon. Teams have until July 5 to submit their rosters to Blizzard for approval.
No exact dates have been announced yet for the group stage, but details will likely be released after the Overwatch League finals.