Epic Games has been giving players a ton to enjoy right now in Battle Royale from weekly challenges to the 14 Days of Fortnite. However, in the midst of all of that, the Fortnite Disco Diva outfit is now available. This is the newest skin to join Battle Royale for players to unlock. In this guide, we are going to go over what it looks like and how you can get it.
The Fortnite Disco Diva outfit joins Battle Royale right near the end of the 14 Days of Fortnite event. The 14 Days of Fortnite is a holiday winter limited time event going on for two weeks. We are currently on day 13 today with the final day tomorrow. Interestingly enough, Epic chose to release this new skin today of all days.
How to Get Fortnite Disco Diva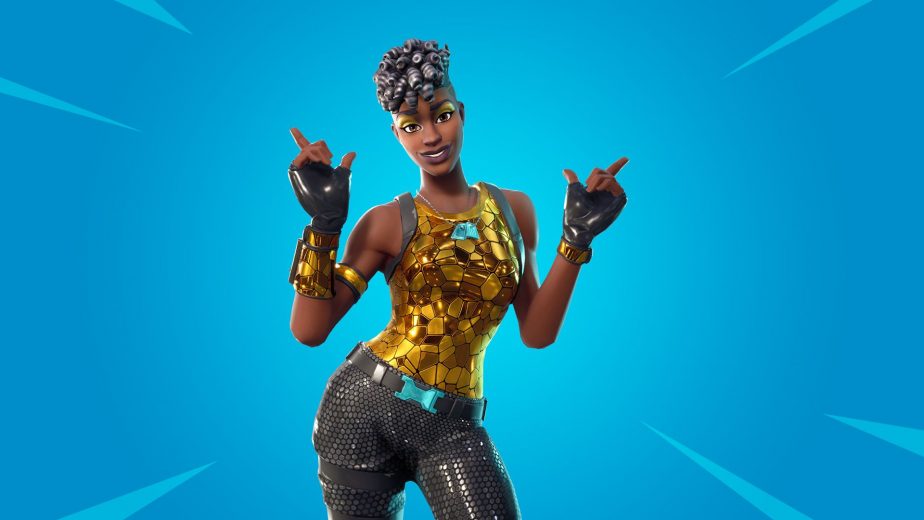 We believe the reason for releasing this skin today is because it's New Year's Eve. For some countries, in fact, it's already the first day of 2019. Of course, the new year means that many people around the world are celebrating. This means parties, celebrations, and, of course, dancing.
As such, it's no surprise that the Fortnite Disco Diva was released today of all days. But what does it look like? Well, you can check out this festive skin for yourself in the screenshot above. If you're wondering how to get the skin, there's only one way that you can actually do it. Here's how you can get this skin right now in the game.
The only way to get the Fortnite Disco Diva is by purchasing it in the daily item shop. This rare outfit is available for only 1,200 V-Bucks or around $12 USD. That's on the lower end of prices for skins normally. It's only available today in the item shop and there's no telling when it will be available again so don't miss out.