Fortnite Chapter 3 has been out for just over a week and players are still exploring it. Many of them are trying to level up as quickly as possible and unlock all the new Battle Pass skins. However, there is a new Fortnite glitch that allows players to level up quickly in less than a minute!
Considering that this is not a harmful glitch, players won't be punished for it. After all, multiple players reached level 1,000 last season by using glitches and Epic Games was fine with it. However, we can expect this Fortnite glitch to be fixed very soon, so make sure you try it out before it's patched!
The new Fortnite glitch lets players level up rapidly
There are many different ways for Fortnite players to quickly level up in the new chapter. Besides completing quests, players can turn their Gold Bars into XP through vending machines. However, the latest glitch lets players get more than 130,000 XP very quickly and easily!
To do this, you have to go into Creative mode. When you are there, enter 3890-9555-6290 to join the map where you can do the new Fortnite glitch. In the map, all you have to do is go to the corner and press the interact button. That's it! You will be given a bunch of XP and level up rapidly thanks to this!
Keep in mind that, since this is Creative mode, there is a cap on how much XP players can gain from it. However, the cap resets every day, so you will be able to gain a few levels with this trick on a daily basis. The bad news is that Epic Games might fix it soon, so make sure you do it as soon as possible!
New content is coming soon
Epic Games released the v19.01 update on December 14. This update has added a lot of new things to the game data, including new skins and information regarding the Winterfest event.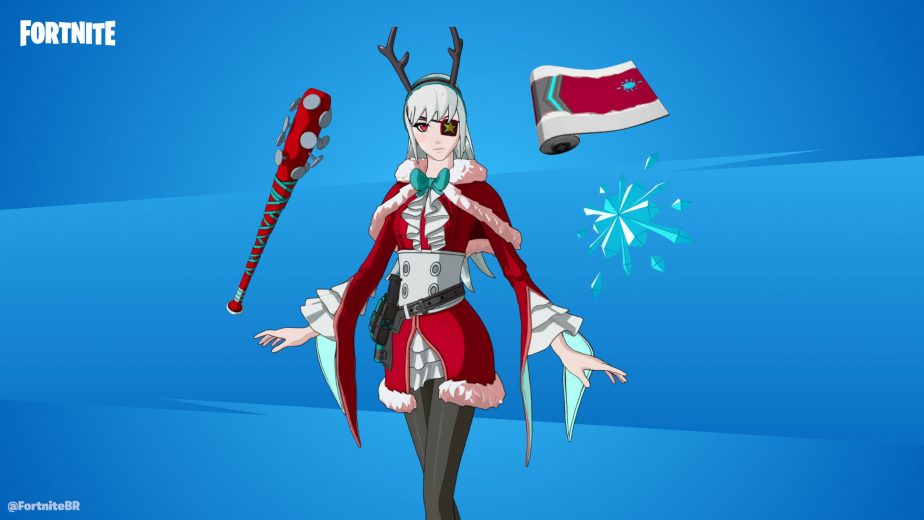 It turns out that players will once again be able to earn free cosmetic items from this event. Furthermore, several items will be unvaulted during it, including the Grenade Launcher. The game developer has also added a lot of new Item Shop cosmetics that will be released by the end of the year.