Epic Games has made many big changes to Fortnite Battle Royale over the past four and a half years. Thanks to these changes, the video game has remained at the top of the popularity charts. During Chapter 2 – Season 8, the game developer released funding boards across the island, and the latest Fortnite leak reveals the next funding battle.
So far in Chapter 3 – Season 2, there have been two different unvaulting battles. In the first one, the MK-Seven Assault Rifle defeated the Combat Assault Rifle, while more recently, players decided to unvault the Rift-to-Go over Boogie Bombs. The next battle will, once again, feature two Chapter 1 items!
Fortnite leak reveals the next funding battle
According to the Fortnite leak by iFireMonkey, the next battle will be between Balloons and the Shield Bubble. Considering that this leaker is popular for his correct leaks, we can expect this battle to come soon. The leaker has posted a poll on his Twitter profile, allowing his followers to vote for their favorite item. As of this writing, the Shield Bubble has a 62-38 percent lead over Balloons.
Many Fortnite players have been asking Epic Games to bring Balloons back, but they may not be unvaulted soon. The game has drastically changed over the past few months, and bringing the Shield Bubble back is arguably a better choice. This item would be extremely useful in the Zero Build mode, which is why it may end up winning the battle.
On the positive side, Epic will most likely unvault both of these items for a weekend. Players will have a chance to try both of them out and pick their favorite! The Fortnite leak doesn't reveal the release date of the battle, but we can expect it to happen in early May 2022.
Funding stations
Besides unvaulting battles, Fortnite players also had a chance to fund an Armored Battle Bus at several places on the island. This new vehicle is amazing and players love it, but we might get another vehicle soon.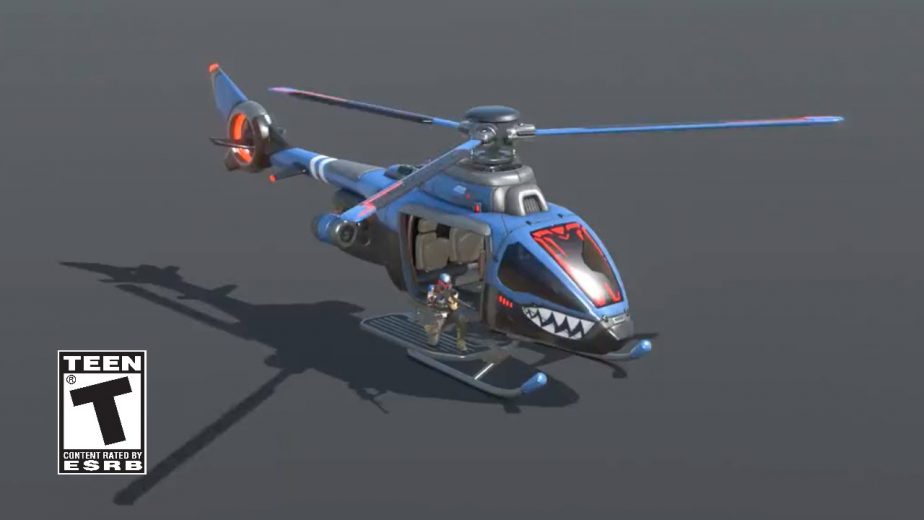 Another Fortnite leak claims that Choppas will be added to funding stations soon. Just like it was the case with the Armored Battle Bus, players will fund this vehicle at different stations over the map.