Season 7 of Fortnite Battle Royale has been getting relatively positive reviews so far. The season has brought back many amazing things, and the mobility is amazing! However, Team Rumble players are upset, and for a good reason. This player-favorite mode has received a massive change with the new season, but players do not really like it.
What's going on with Team Rumble?
Team Rumble is a big-team game mode where two teams of 16 players fight each other. Unlike in most of the other modes, players can respawn and keep fighting until the end in a team deathmatch style. Even though casual players mostly play this mode, almost everyone uses it to complete challenges.
Unfortunately, this Fortnite Battle Royale game mode is no longer ideal for completing challenges. Epic Games has made a massive change to the storm which prevents players from accessing all the areas. Before Season 7, players would be able to land anywhere on the map and would have some time to loot before the storm starts closing. However, the Team Rumble storm moves immediately in the current season, forcing players to a tiny circle where they can fight. As soon as players jump off the bus, the storm starts closing in, making some areas inaccessible. Sometimes, the storm would hit players so much that they would have under 50 hit points when they land.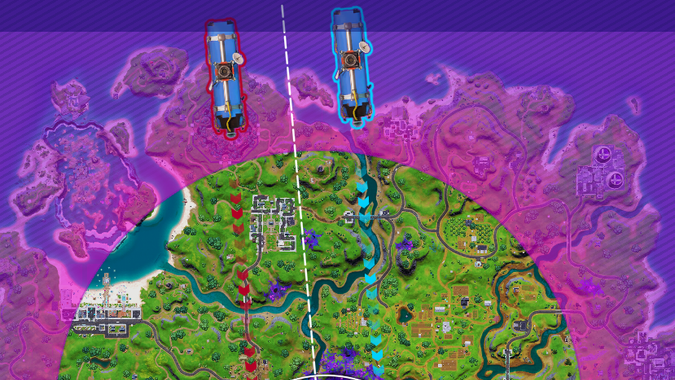 At the moment, players can somewhat combat this change by stacking up on bandages and medkits. However, if players cannot find these consumable items, they are will most likely die to the storm.
While this change is rather negative, Epic Games has implemented another big change to Team Rumble in Fortnite Season 7. Unlike before, players now start the game with three weapons: an assault rifle, a shotgun, and a sniper rifle. All three weapons have uncommon (green) rarity, but players can replace them at any point. While some players see this change as something negative too, most of them agree that it's better than before when they would land without any items.
Epic Games has responded to the criticism
Epic Games has heard players and their complaints and is now trying to see what would be the best thing to do about Team Rumble. The Fortnite developer has sent out a survey to a random group of players, asking them about this game mode.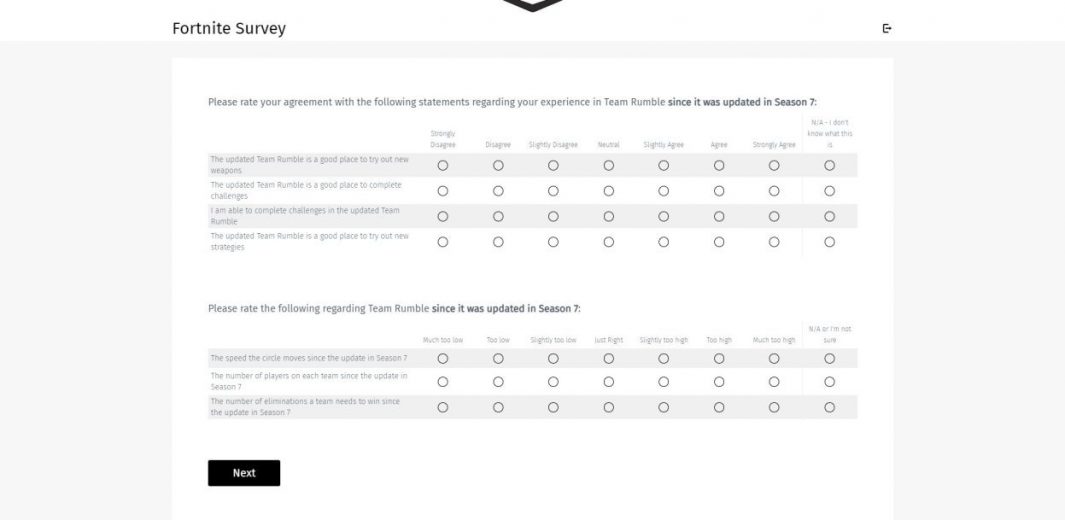 The survey asks players to rate their agreement with several statements on a scale from "Strongly Disagree" to "Strongly Agree." Players can share their opinion about the speed of the circle, the number of players, and others. Furthermore, players can rate their overall satisfaction with Team Rumble changes.
It will be interesting to see what Epic Games does about this popular game mode. However, it is very likely that big changes will come to it very soon.