Epic Games has added a lot of new things to Fortnite Battle Royale with the release of Season 7. As it was previously predicted, the new season has an alien theme and it has also brought a completely new Battle Pass system. Furthermore, the game developer has added new weapons and items, and this Fortnite Season 7 guide will help you with understanding the new Battle Pass.
New Fortnite Battle Pass system
Battle Stars have made their return to the game, but they work differently than before. The entire progression system has been changed and players now use Battle Stars to unlock cosmetic items. However, instead of unlocking items with every level, players now get to choose which items they want to unlock first by spending Battle Stars on them.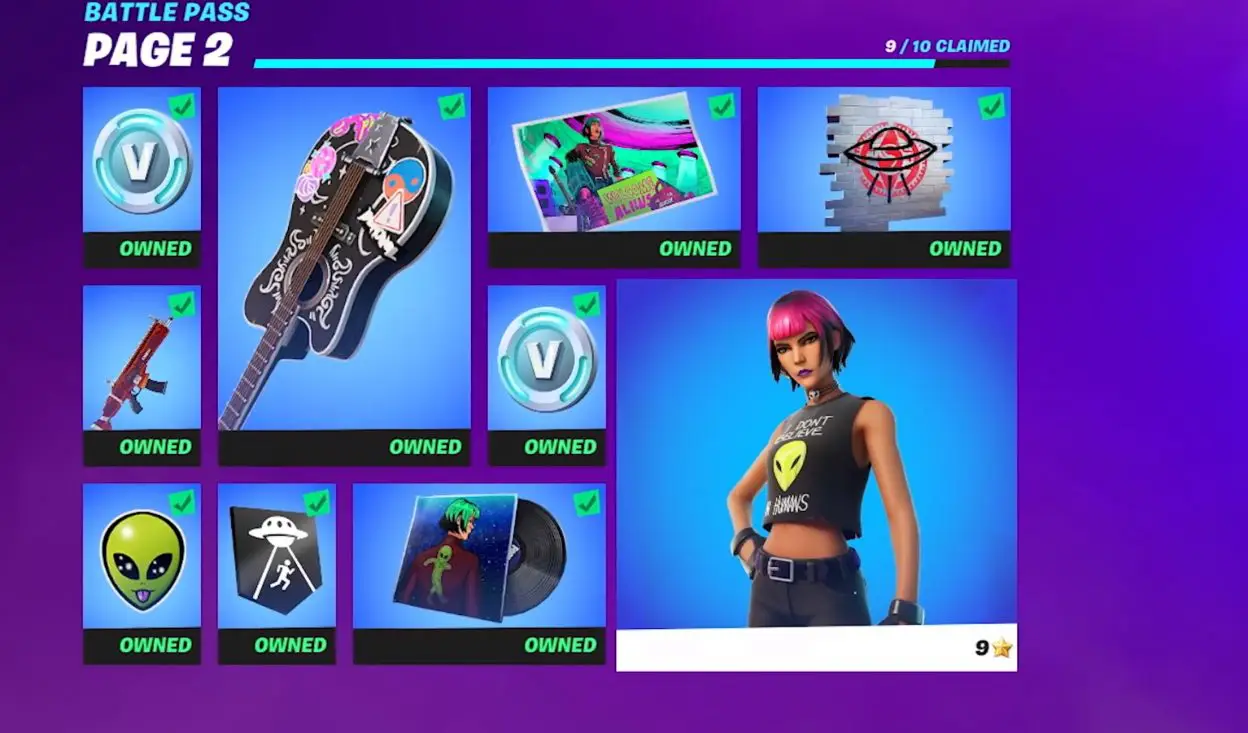 There is a catch, however, as players cannot unlock the final reward immediately. Each page requires players to unlock a couple of items from the previous page in order to access it. On a positive note, better and more valuable items can be unlocked much faster as they no longer require linear progression through the Battle Pass.
How to level up in Season 7 Battle Pass
By leveling up in Season 7, Fortnite Battle Royale players collect Battle Stars which they can use to unlock new items in the Battle Pass. Each level gives five Battle Stars, and the most expensive item on the first page, the Lil' Saucer emote, costs seven Battle Stars.
Just like in the previous seasons, players gain XP from completing challenges and performing in-game actions, such as opening chests and getting eliminations. The total XP is added up and after players collect enough of it, they level up and gain Battle Stars.
In short, Epic Games has changed the Fortnite Battle Pass to be a non-linear system as players can now choose their path and pick which items they want to unlock first.
Alien Artifacts and Kymera
Kymera is a new Legendary outfit introduced with Fortnite Season 7 Battle Pass. This is another progressive outfit players can completely customize, just like Maya in Chapter 2 – Season 2.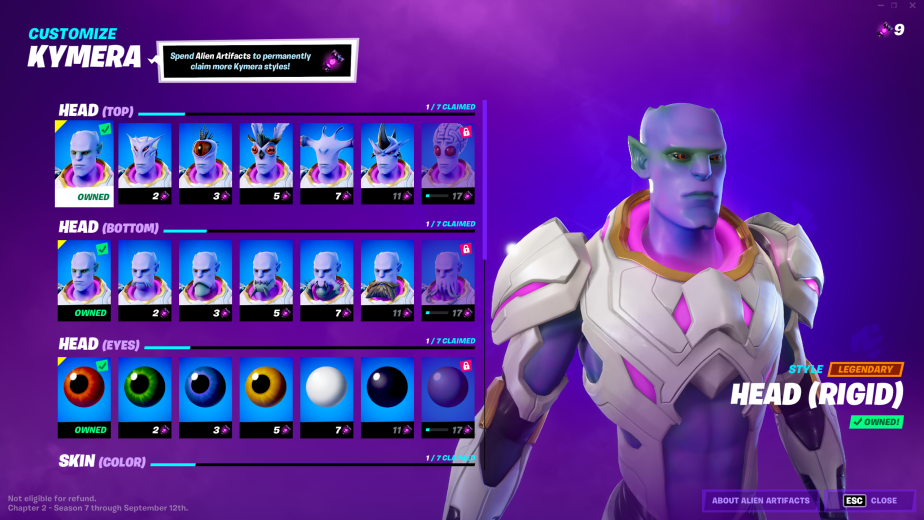 To unlock new styles for Kymera, it is necessary for players to pick up Alien Artifacts that can be found over the island. Furthermore, players can find these artifacts from Cosmic Chests. Kymera is an alien that has many different styles and players can customize its head, eyes, skin, armor color, emblem, and more.
The first week of Season 7 has five alien artifacts players can pick up. They can be found in the following locations:
Center of the map
Catty Corner
Believer Beach
The Orchard
Woodworks
Superman is coming to Fortnite!
Superman is a special Battle Pass skin that is coming in Season 7 of Fortnite Battle Royale. Players will be able to unlock it in August 2021 and the outfit will have multiple styles.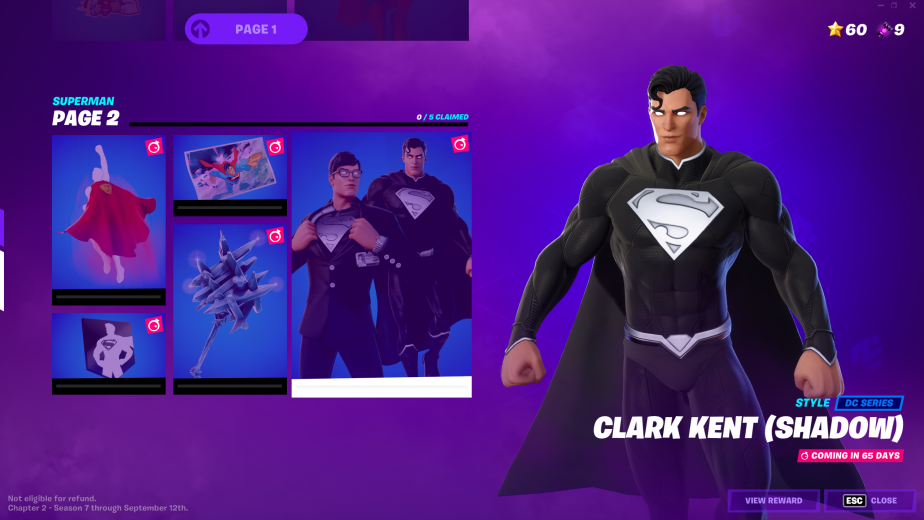 As it can be seen in the screenshot above, the superhero will have a regular and a shadow style. Additionally, he will have the Clark Kent and the Superman variant. Beside the outfit, Fortnite players will be able to earn a new loading screen, a harvesting tool, an exclusive emote, and much more.
Bonus Battle Pass rewards
Once again, Fortnite players will have a chance to unlock bonus Battle Pass rewards. Most of these are additional styles for Battle Pass skins, such as Toxic Rick. However, to unlock these rewards, players will first have to claim all 100 Battle Pass rewards.
What makes this season even more exciting is the addition of mystery pages! There are three different mystery pages and no one knows what they will be used for. Players are hoping they will once again get a secret skin that will be related to the in-game lore!
Keep in mind, the current Fortnite season ends on September 12. After this period, Battle Pass rewards will no longer be obtainable, so make sure you finish it all by then.