There is so much new content to enjoy this week in Fortnite Battle Royale with the return of the 14 Days of Fortnite and the latest content update. However, as part of the third content update for version 7.10, the Fortnite Six Shooter has been vaulted. We regret to inform fans of this unique pistol that it is no longer in the game.
In addition, Epic Games has yet to officially comment on the removal of the Fortnite Six Shooter. As such, until then, we are left to our devices to figure out why exactly this decision was made. Most likely, though, as is the case with many weapons that join the Vault, the Six Shooter just isn't popular enough to necessitate sticking around.
Fortnite Six Shooter Vaulted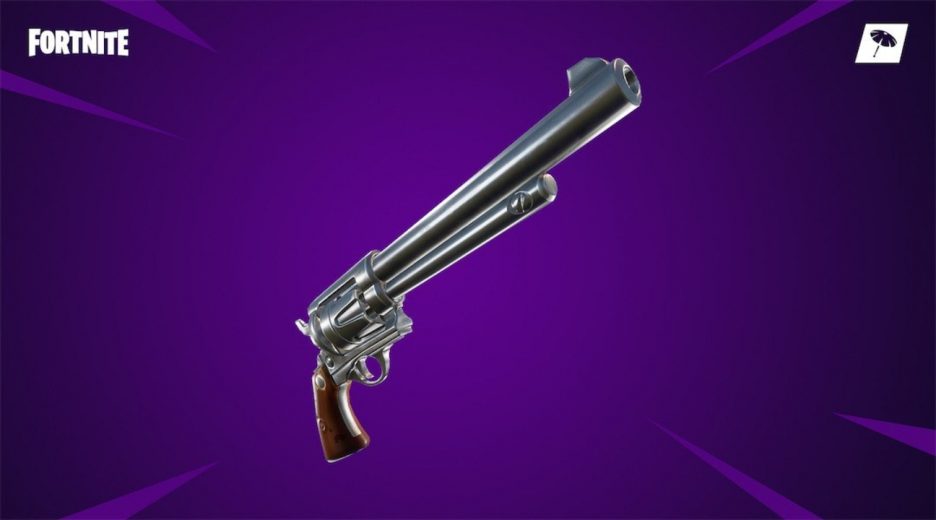 For those who didn't use the Six Shooter, it's basically a powerful handgun sort of like a revolver. It fires medium bullets that are each pretty powerful. For players who want quick firing, all you need to do is fire from the hip. For players who want more precise aiming, simply aim down the sights for more accurate shots against enemies.
Unfortunately, it seems that for, whatever reason, Epic Games thought it was best to let the Fortnite Six Shooter go. It is currently unknown if the pistol will make a return at some point. However, it's worth noting that its removal could have to do with the return of the Dual Pistols. Perhaps Epic thought that was one too many pistols to keep around.
Regardless of the reason, be sure to let Epic Games know on Twitter and other places if you want the Fortnite Six Shooter back. Sadly, it isn't the only weapon to get the boot this week. All of the common, uncommon, and rare variants of the Burst Assault Rifle are now gone, too.