Having fun with November 2019's free games, but looking forward to finding out what we'll be playing in December? Sony just announced the official December 2019 PS Plus free games.
PlayStation Plus December 2019 Free PlayStation 4 Games
To remind you, only PS4 games are free through PS Plus nowadays. PS3 and Vita games used to be free through the service each month, but are no longer available. Next month, we have two very exciting games to look forward to: Monster Energy Supercross and Titanfall 2.
Titanfall 2
Having a chance to play Titanfall 2 from Respawn Entertainment for free through PS Plus is a huge deal! Here is how Sony describes the game in the official PlayStation Plus December 2019 free games announcement post:
"The only thing standing between victory and defeat for the Frontier Militia is the perfect combination of man and machine – Titan and Pilot. In Titanfall 2, an intense first-person-shooter from Respawn Entertainment, you'll experience high-speed mobility as a nimble Pilot who can quickly maneuver the battlefield both in distance and verticality. But when the scale of battle shifts, you'll be able to call in a hulking Titan war machine for you to pilot to turn the tide of battle.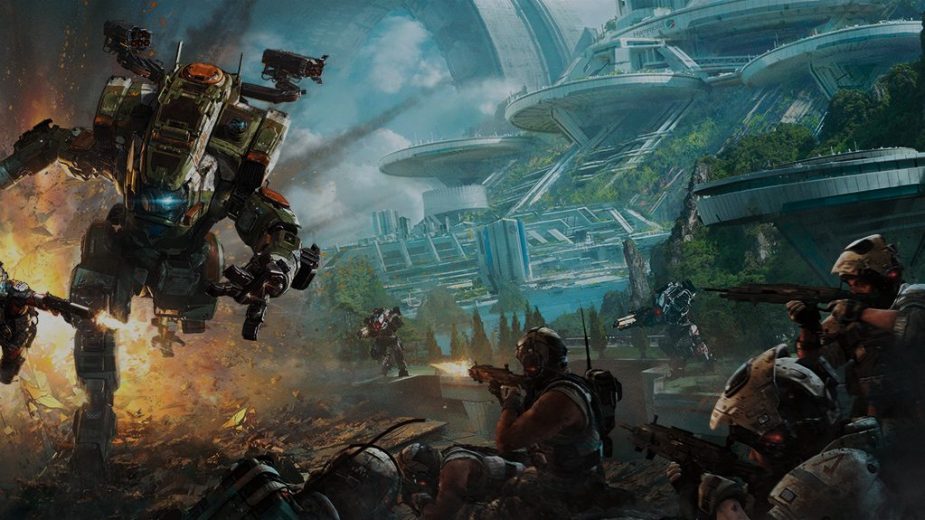 Featuring a critically-acclaimed single player campaign, players will take on the mantle of rifleman-turned-Pilot Jack Cooper, who finds themselves trapped behind enemy lines with BT-7274, his new Titan partner. To escape the IMC and save the day, they'll have to learn to work together and become an effective fighting unit. The skills you earn in single player also carry over to Titanfall 2's explosive multiplayer modes where mayhem rules supreme for anyone looking to take the fight online."
Monster Energy Supercross
The other free addition to the free PS Plus games for December 2019 is Monster Energy Supercross – The Official Videogame. Its description reads:
"Monster Energy Supercross – The Official Videogame contains official bikes, tracks and riders, of the Supercross Championship. You're also able to customize bikes & riders with numerous brands and items to design your ideal rider and face players around the world. The Track Editor lets you make and share your own custom creations with other players. Start with a stadium of choice, then craft away and share it with the community."
So, there is something for everyone to enjoy next month. Whether you are a sports fan or prefer to be behind the trigger in an FPS game, December's selection is sure to satisfy. You can download both games starting on December 3rd and running through January 6th. Meanwhile, do not miss out on the PS Plus free games for November, and keep up with all of our PlayStation news.