GameWorks is a US-based entertainment company which offers various forms of arcade-style gaming and other such diversions; bowling, laser tag, etc. In recent years, the company has been catering more and more towards eSports. The company is presently leading among its competitors for gaming and eSports services, with dedicated eSports lounges and other purpose-designed facilities. Within the last few weeks, however, the company has come under new leadership; Philip N. Kaplan is now the new CEO. I recently had the opportunity to interview a representative of GameWorks about the company's new business model.
GameWorks was originally part of a joint business venture between Sega and DreamWorks. Steven Spielberg even provided some creative input for the project. However, it has changed hands numerous times since its founding. DreamWorks sold off their portion of the company back in 2001. Three years later, GameWorks filed for bankruptcy and was acquired in 2005 by Sega Sammy Holdings. Unfortunately, things were not to last, and the company filed for bankruptcy again in 2010. The following year, it was sold to HNR Capital; an investment group.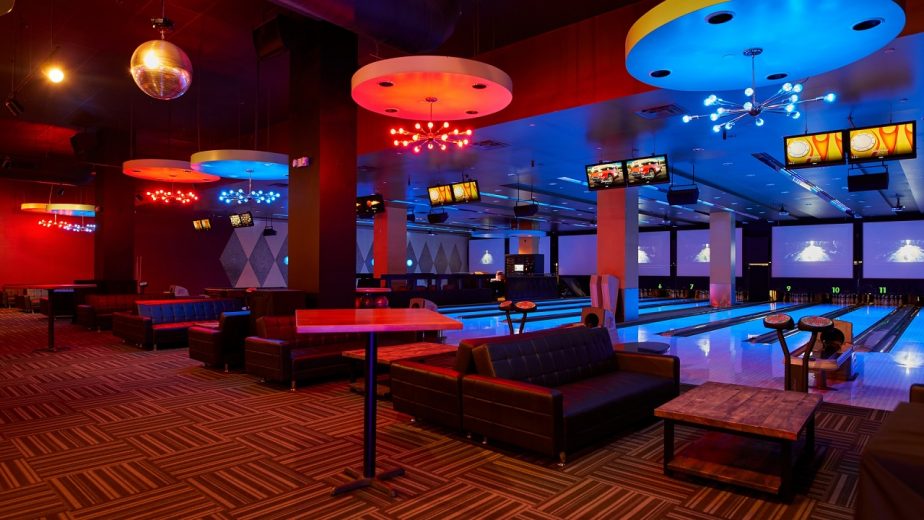 More recently, just last year, the company was acquired by Oomba; a mobile gaming tournament startup, who were loaned $25 million for the purchase by ExWorks Capital. Oomba has since gone bankrupt, and was taken over by ExWorks in May of this year. The capital firm terminated all staff and ousted the CEO. Now, ExWorks has taken over management of GameWorks and appointed Kaplan as its new CEO. With eSports on the rise, it seems GameWorks plans to move even further in that direction.
Our Interview with GameWorks
Under your newly-established leadership, do you plan to make significant changes to the business strategy of GameWorks?
Under new leadership and management, GameWorks will be focused on increasing same store sales and expanding the Company's national footprint. GameWorks will be expanding its eSports offering. We are already a go-to destination for eSports. Currently, across all our locations, we are hosting approximately 100 tournaments monthly. We will also be refreshing our games, adding the latest and greatest games across all locations. Since our concept is based on entertainment and food, you can expect some exciting changes on the restaurant side of our business soon.
What are the key things which you feel GameWorks can offer gamers as opposed to simply gaming from home?
GameWorks' eSports Lounges offer guests a distinctive experience and opportunity to meet and interact with top players and learn. They engage and play games in an intimate atmosphere where they can:
Pay-for-play by the hour
Socialize
Choose from a vast selection of games
Receive waiter/waitress restaurant and bar service while playing or watching
Participate in and/or be a member of the audience for tournaments and competitions held weekly; typically attracts about 40 players
Each GameWorks' eSport Lounge boasts 100+ game options, 40 PCs, 20 (Xbox and/or PS4) gaming consoles, five-eight Lounge "set-ups", which include comfy couches. We currently attract 80,000+ guests annually who compete in widely attended events across all locations. eSports Lounges foster gaming and camaraderie with other gamers as well as attract an audience as spectators. Our eSports Lounges provide a very social atmosphere. Guests can play competitively in person, watch and also learn from other players. It's an exciting industry that's growing and GameWorks is part of it on a grass roots level. GameWorks is leading the way amongst Family Entertainment Center (FEC) concept for eSports.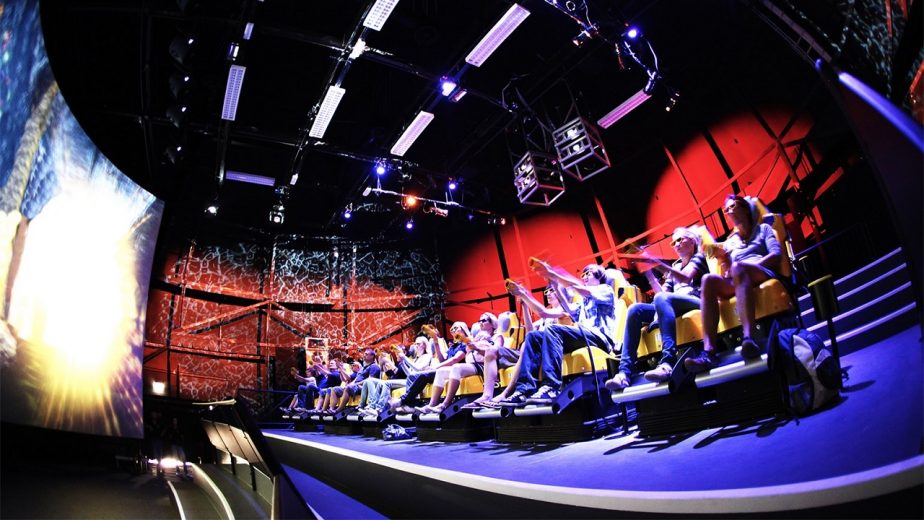 On that same theme, what do you feel sets GameWorks apart from its competition; i.e. what can you offer to consumers that other similar businesses cannot?
GameWorks offers a total entertainment experience combining food, games and attractions in a large-format environment with a focus on guest satisfaction. We have a distinctive combination of eSports and all the other facets of entertainment as well, including games food and attractions. GameWorks has become recognized as the best place to play eSports because of our dedicated eSports Lounges. We are also recognized for our redemption games, and known for our prizes. We are continually enhancing our prize gallery, always adding the "hottest" items from which guests can choose, even Apple iPads and mountain bikes. Our concept really does offer something for everyone as GameWorks appeal to millennials, teens and families.
eSports is a rapidly growing field. Which major eSports games are you particularly focused on going forward?
GameWorks has over 100 titles in its gaming library, and regularly adds more. We are game-agnostic; whatever people want to play can be played. Popular games played now are Fortnite and Madden. People can play, watch or participate competitively in tournaments. We offer many options to be involved with eSports at every GameWorks location.
Obviously, GameWorks has a diverse set of attractions on offer, of which eSports and gaming are just one area. What are your projections going forward for the gaming portion of the business? Do you find that the area is growing compared to more established areas like bowling, etc.?
GameWorks offers multiple forms of entertainment in addition to games and eSports, including laser tag, bowling and/or billiards. Games, eSports and gaming are at the core of our business. We are definitely a go-to destination for gamers as evidenced by the amount of tournaments we host and the audience we attract. While GameWorks' focus is on growing eSports, we are aware that our guests also like to play laser tag and/or bowl. In fact, we have incomparable laser tag rooms that are about 5,500-square feet are split-level and stocked with 24 phases.
They offer tag teams more than 25 different game options. We also have multi-lane bowling alleys at certain locations. All GameWorks have pretty large video walls, with unparalleled sports viewing opportunities and much more. As we mentioned above, we are undergoing a games refresh right now across every GameWorks location, and also have exciting redemption games and prizes in addition to an area where guests can play table-top games such as traditional board games. Believe it or not, people still like to play these, too!
At present, GameWorks has seven locations across the US. Do you hope to expand in the future and what's your timeline for doing so?
Kaplan, GameWorks' new Chairman and CEO, has a history of helping spur corporate growth and expansion. He was intentionally brought on to grow the business. He has a proven track record for growing companies into larger entities, and sees significant opportunity for GameWorks. Growth is his top priority. Amongst Kaplan's top goals: 
Emphasizing GameWorks strong reputation, market penetration and successes to date to leverage relevant opportunities going forward, and being the leading and preferreddestination for eSports, food and fun
Increasing same store sales
Investing in eSports
Growing the brand and expanding the footprint
Strengthening GameWorks' GamePerks loyalty program to attract/retain guests
Rallying GameWorks' 500 employees nationwide to continue delivering unparalleled customer service at the local levels
Following on from that – only three of the seven locations currently offer eSports Lounges. Have these proven to be a profitable investment, and could more locations in future offer such facilities?
We view eSports as a strategic product offering, and intend to make the necessary investment to become an even greater, relevant player in the eSports realm moving forward. There is so much opportunity and since eSports is already a key component of our business model, we are poised to capitalize on the growth and broader acceptance of eSports in the future. The market opportunity for growth in eSports is enormous, and GameWorks is recognized as the destination for it within the FEC space. We expect this to become an even larger portion of our business.