Avalanche Studios and THQ Nordic's upcoming co-op shooter Generation Zero arrives for PC and consoles next week. To celebrate the impending launch, THQ Nordic has released an official launch trailer which teases Generation Zero's anti-robot guerrilla combat.
Generation Zero Launch Trailer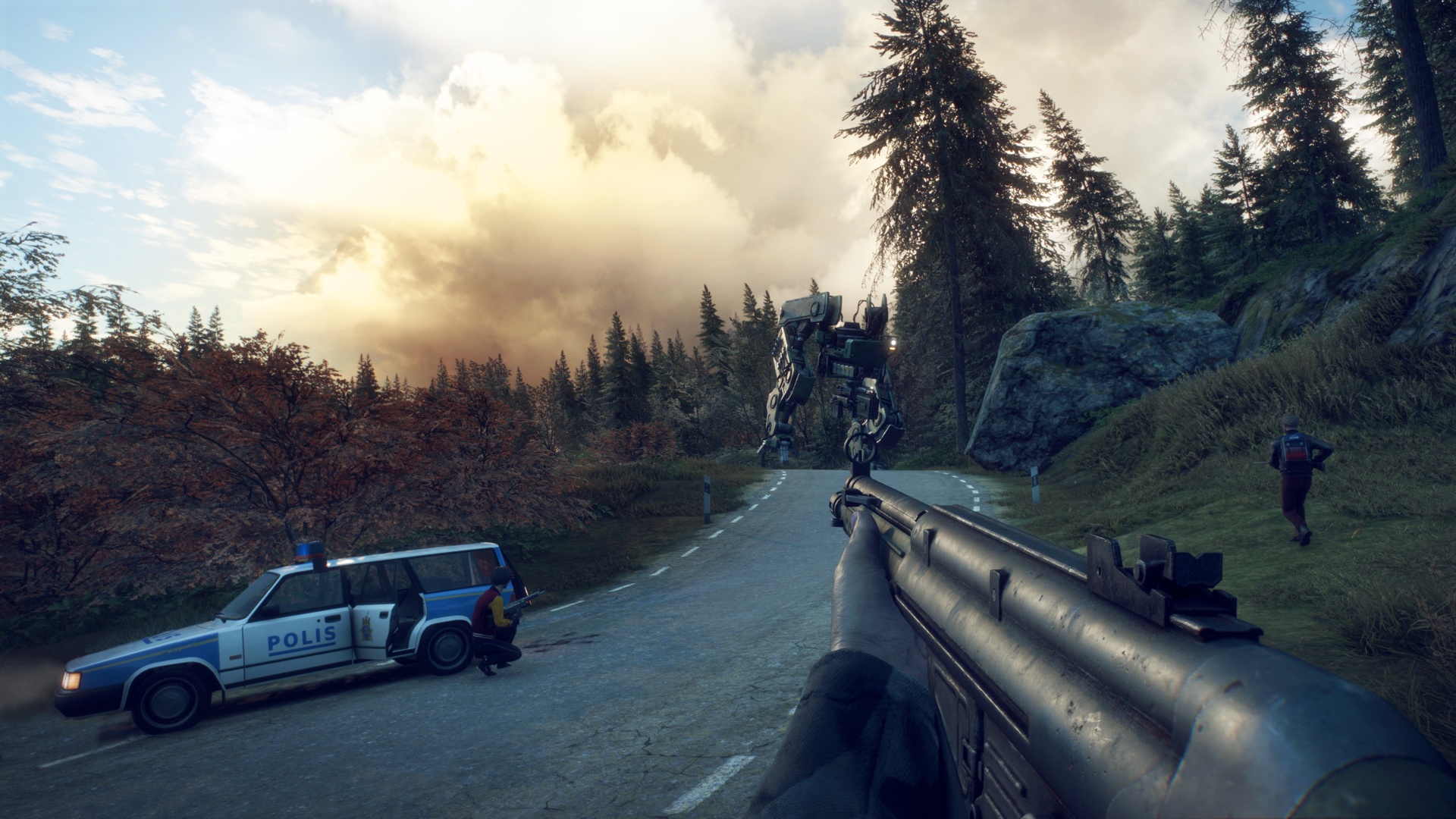 The minute-and-a-half-long trailer is supplemented by some very Stranger Things-esque synth music, which makes sense given Generation Zero's time period. The game is set in an alternate version of 1980's Sweden which has been devastated by a hostile robot invasion.
Generation Zero players will get to create their own characters before taking the fight to the robots directly. The robots are highly intelligent and have superior firepower, so players will need to be crafty (both figuratively and literally). By slaying robots and scavenging for resources, players can craft both traditional and non-traditional weapons and gadgets. Guerrilla-style hit-and-run tactics will also be necessary for bringing some of the game's larger robot foes low.
Avalanche Studios' latest can be played solo if you want, but it works best as a four-player open-world co-op experience. One of the game's more intriguing features is its realistic long-term battle scarring. If you damage a robot in battle, it will bear the visible effects of that damage over a long period. Encounter that same foe again hours, days, even weeks later and it will still show that same visual damage.
A few months ago, Avalanche found itself in a bit of hot water with Swedish artist Simon Stalenhag. It turns out Generation Zero bears a strikingly strong resemblance to Stalenhag's own "robots in the Swedish countryside" motif. Avalanche said that the resemblance was purely coincidental even though it had previously collaborated with Stalenhag on another project. Either way, nothing seems to have come of Stalenhag's displeasure.
Generation Zero will launch as both a digital and physical (thanks to THQ Nordic) release on Tuesday, March 26. The game will be available for Xbox One, PlayStation 4, and PC.