A few months ago, Just Cause developer Avalanche Studios unveiled its newest gaming property, an open-world co-op shooter called Generation Zero in which players will have to outwit sophisticated robot enemies in an alternate version of rural 1980's Sweden. Now, Avalanche has announced it is teaming up with game publisher THQ Nordic to ensure that, along with its previously planned digital release, Generation Zero will also get a worldwide physical release.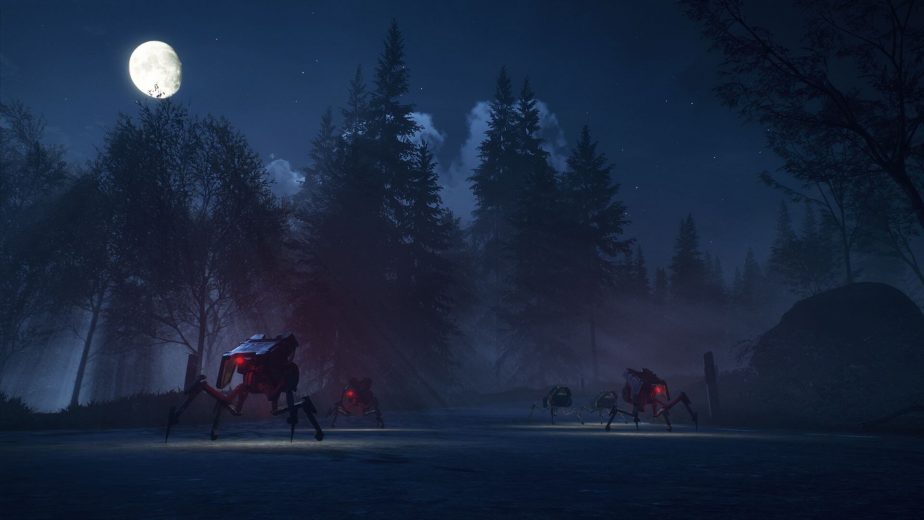 A partnership between THQ Nordic and Avalanche is only natural since both companies happen to be based in Sweden. Plus, as Avalanche's CEO Pim Holfve said in a press release announcing the new worldwide distribution deal, this isn't the first time Avalanche and THQ have combined forces:
"We developed a good, and successful, relationship through the distribution of theHunter Call of the Wild, so we're happy to partner up with THQ again with our brand-new IP, Generation Zero. With a strong partner like THQ we can put our full focus on what we're best at; making fantastic game experiences."
The press release also confirmed that attendees of this year's Gamescom conference, an annual conference that's held each year in Cologne, Germany, will be able to play an interactive build of Generation Zero. Players will get to see for themselves how the game's advanced robot AI adapts to their behaviors and tactics, forcing them to work together if they hope to prevail against overwhelming odds.
Generation Zero will be unlike most other open-world shooter games in that it will focus predominantly on guerrilla-style skirmishes where players can gain the upper hand by luring robots into ambushes or crippling specific parts of a robot's frame. Currently, Generation Zero doesn't have a specific release date but Avalanche says it should launch sometime in 2019 for Xbox One, PlayStation 4, and PC.